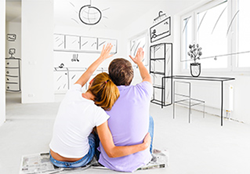 Remember to ask if the flat is leasehold or freehold, and if it's the former, how long there is left on the lease.
Bath, Somerset (PRWEB UK) 10 April 2015
1. Work out the budget
The first thing to do is to consider finances and calculate how much can be realistically allocated to mortgage repayments each month. It can be so tempting to head straight onto property websites and pick out that dream apartment, but this can often end up in disappointment if the dreams don't line up with reality. Also don't forget to check that there are enough funds available to cover costs such as mortgage arrangement fees, survey costs, stamp duty and legal fees.
2. Research mortgages
Find out about the deals available and know how much can be borrowed. An independent mortgage adviser will help to consider options across the market. When the right mortgage has been found, getting it agreed in principle will deliver more credibility when making an offer on an apartment.
3. Start flat hunting
Once the budget has been set, the property hunt can begin. Think about preferred areas, take a look at the leading property search websites (such as Rightmove and On The Market) and register and arrange viewings with estate agents. There's never a set number of properties that should be viewed, but it's always sensible to see enough to feel that a good comparison can be made.
4. Arrange a second viewing
A second viewing is the time to give the flat a closer inspection, for example, checking if any work needs doing, that furniture fits in and that it is still liked at different times of the day. Remember to ask if the flat is leasehold or freehold, and if it's the former, how long there is left on the lease. See more advice on what to look out for in a second viewing here (http://www.pritchardsapartments.co.uk/uncategorized/second-viewings-of-flats-for-sale-in-bath/).
5. Make an offer
An offer can be made to the agent either over the phone or by visiting them in person. It's also worth putting the offer in writing and agreeing a provisional timescale to work towards. Make sure that the price being offered is subject to a survey and getting a mortgage confirmed, and to the property being taken off the market and not being shown to anyone else.
6. Apply for the mortgage
Once the offer has been accepted a formal application for the mortgage needs to be made. Mortgage lenders will check personal finances and credit history and do a valuation of the property, if they are happy with the findings they will put a formal mortgage offer in writing.
7. Choose a solicitor
Use a recommended solicitor or licensed conveyancer. It's worth asking family or friends for any recommendations, the estate agent may also be able to suggest someone. The solicitor will be able to provide a rough breakdown of their costs, and they will need all the information about the apartment and contact details of everyone involved, including the estate agents and mortgage adviser/ provider. Once engaged, they will start to carry out the legal process, including contacting the seller's solicitors and carrying out any searches. They will also advise of any management fees or if there are any restrictions on the property's lease. Give them a guide on the ideal completion date, when keys could be collected.
8. Get a survey
A valuation of the property is carried out as part of the mortgage application, but it's also worth getting a more detailed survey to find out about the condition of the property. There are different types of survey, for an apartment a condition report gives a good overview and a homebuyer's report goes into more detail, including highlighting any potential problems. If the survey does uncover any repairs that the property needs, then get quotes for the work and consider if price renegotiation is required.
9. Exchange contracts
It usually takes around eight weeks to get to the stage when the solicitor has got all the legal documentation in place to be able to exchange contracts. At this point the buyer is legally bound to purchase the property. They will send through documents to read and sign and send back as soon as possible, the deposit will also need to be paid at this point.
10. Pick up the keys
Once everything has been signed and the deposit payment has been confirmed completion can take place – usually one or two weeks later. This is when the property legally changes hands and the keys to that dream flat can be collected.
Use the Pritchards search tool (http://www.pritchards-bath.co.uk/search-properties) to find a perfect apartment in Bath, or to arrange a viewing or find out more just call 00 44 1225 466225.