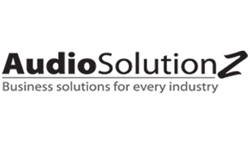 The human resource department always seems to be caught in the middle of employees who complain all the time and managers who want HR to handle all the conflict. ~ Natalie Ivey, MBA, SPHR
Durham, NC (PRWEB) April 09, 2015
Human resource professionals generally posses good interpersonal skills and are approachable, which all too often brings employees to the HR with their complaints. Employees prefer to come to HR to 'vent', rather than talking to the appropriate manager to resolve their problems. The same thing happens with managers who would rather have HR handle employee conflict than discuss the issues with the employee. The result – HR becomes the employee complaints department mired in trying to resolve conflicts which could have been effectively handled by managers.
There can be serious problems from trying to resolve conflict that are the senior leader's purview. Issues related to employee satisfaction, complaint handling and potential lawsuits are some of the dangers that HR needs to beware!
HR and employee relations professionals need to understand which issues and complaints fall within their purview and which are the responsibility of managers to resolve. Understanding the distinctions and establishing boundaries and strong complaint handling procedures are essential for the effective functioning of the HR department as well as to maintain strong employee morale. Having a strong and well implemented conflict resolution policy could protect the HR department and the company from potential lawsuits.
In the webinar at AudioSolutionz.com, expert Natalie Ivey, MBA, SPHR will discuss how the human resource department can avoid being perceived as the employee relations complaints department. She will examine the reasons which prevent employees and managers from dealing with conflict themselves, discuss how to coach employees to handle conflicts that arise with supervisors, and how supervisors can handle employee conflicts. She will discuss how HR professionals can establish boundaries in conflict resolution and how they can gain the support of the organization in enforcing these boundaries.
AudioSolutionz – the country's leading business enhancing information provider, will conduct a session on Tuesday, April 14, 2015, where expert speaker Natalie Ivey, MBA, SPHR will be providing information on how to develop strong employee conflict resolution procedures and how to avoid getting in the middle of conflicts between employees and managers.
For more information, visit http://www.audiosolutionz.com/hr-compliance-employment/hr-not-employee-compliant-department.html
About AudioSolutionz
The country's leading industry information, training and knowledge provider, AudioSolutionz, has been providing knowledge and training material to professionals on important, trending industry topics, for more than a decade. AudioSolutionz has a panel of experts from across various industries, and helps participants get information, training and advice directly from the speakers. Industry professionals can also get their queries answered in a Q&A session with the expert.. The company specializes in training webinars, conferences, DVDs and transcripts in more than 12 industries across the United States.