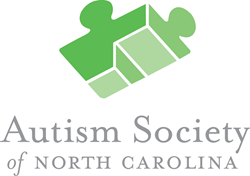 Raleigh, NC (PRWEB) April 08, 2015
The Autism Society of North Carolina, its Outer Banks Chapter, and the Outer Banks Community Foundation are pleased to present a free workshop April 30-May 1 in Barco for professionals and family members titled: "A Systematic Approach to Social Skills Instruction for Individuals with Autism Spectrum Disorder."
The two-day workshop will be taught by Leica Anzaldo, MPA, BCBA, and Louise Southern, M.Ed., BCBA, the two Lead BCBA/Trainers in the ASNC Clinical Services department.
"So often individuals on the spectrum have not had the opportunity to learn 'what is known without learning," Anzaldo said. "This lack of instruction in social skills, understanding social expectations, and how to respond leads to long-term impact on meaningful relationships, school success and securing then sustaining gainful employment."
"Effectively teaching social skills to individuals with high-functioning autism involves addressing the 'what' to do and 'how' to do it in social contexts," Southern said. "However, it is crucial that we also address their underlying understanding of the 'why' behind these norms and nuances that govern our social behavior. This workshop aims to address these aspects of instruction, and more."
Objectives of the workshop will be to:

Identify differences in the areas of social communication, social understanding and behavior regulation that impact the acquisition of social skills among those with mild to moderate forms of autism spectrum disorder (ASD).
Identify an instructional framework to address social understanding and social skills for individuals with ASD.
Identify key conceptual areas and social skill domains to target within this framework.
Identify evidence-based practices in social skills instruction for individuals with ASD.
Identify key design and delivery features of effective small group social skills interventions in school and community contexts.
Identify commercially available assessment tools and curricula to support instruction.
The workshop is funded by the Outer Banks Community Foundation, specifically the David Aycock Loy Memorial Fund and the Pauline Wright Endowments for Dare and Currituck Counties.
"We are excited to have the opportunity to bring the expertise of the Autism Society of North Carolina to Outer Banks families," said Lorelei Costa, Executive Director of the Foundation. "We hope to have a real impact in the lives of families affected by autism."
The Outer Banks Community Foundation helps meet local needs across Dare County and the entire Outer Banks. The Foundation manages charitable funds for individuals and agencies, and targets grants and scholarships toward the community's most pressing needs and promising opportunities. For more information, see the Foundation website at http://www.obcf.org.
To register for the workshop at the NC Cooperative Extension, Currituck County Center, 120 Community Way, Barco, please go online to http://bit.ly/1y4ddfm. The registration deadline is April 27.
Background:

Autism Spectrum Disorder (ASD) is a lifelong developmental disability that typically appears during the first three years of life. As many as 1 in 58 children may be diagnosed with ASD in North Carolina, according to a prevalence study by the CDC study of 8-year-old schoolchildren.
For more than 45 years, the Autism Society of North Carolina has worked to address areas of need and expand services for the autism community in North Carolina. ASNC works to directly improve the lives of individuals affected by autism by providing advocacy, education, and services.
For more information, call 1-800-442-2762 or visit http://www.autismsociety-nc.org.