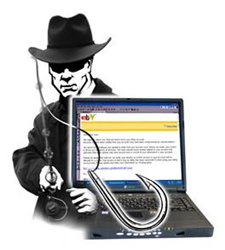 We are confident our training would reduce the threat from social engineering and would be happy to train the White House staffers for no charge. -- KnowBe4 CEO Stu Sjouwerman
(PRWEB) April 08, 2015
CNN reported Tuesday, April 7th that investigators in the White House suspect recent hacks were a result of "spear phishing" via email using a State Department email account taken over by hackers. To support this, CNN's report noted Director of National Intelligence James Clapper, in a speech at an FBI cyber conference in January, warned government officials and private businesses to teach employees what "spear phishing" looks like. KnowBe4 CEO Stu Sjouwerman and his Chief Hacking Officer Kevin Mitnick couldn't agree more and have publicly offered the White House their social engineering training for free.
Kevin Mitnick posted this on Twitter @kevinmitnick, " White House hacked via social engineering. I'd be happy to provide our KnowBe4 social engineering training for free. It sounds like (they) need it!"
Back in November, Sjouwerman talked about this in a blog post when officials were still reluctant to admit to the hack, noting that downplaying this attack, "indicates it is probably a lot worse than they are admitting."
According to CNN's report, Clapper then told a Senate hearing in February, 2015 that the "Russian cyber threat is more severe than we have previously assessed."
Investigators told CNN that actors had "owned" the State Department for months and it wasn't clear if they still had access. Investigators believe someone at the White House fell for a phishing attack.
"We are confident our training would reduce the threat from social engineering and would be happy to train the White House staffers for no charge. We have a panoply of tools that would assist them to increase their ability to spot and handle phishing attempts," said Sjouwerman. "Social engineering is often used by threat actors as it preys on uneducated users and is the cause of as much as 91% of all data breaches Security awareness training is one of the most effective solutions to combat these attacks and mitigate risk."
For further information visit: http://www.KnowBe4.com
About Stu Sjouwerman and KnowBe4
Stu Sjouwerman (pronounced "shower-man") is the founder and CEO of KnowBe4, LLC, which provides web-based Security Awareness Training (employee security education and behavior management) to small and medium-sized enterprises. A data security expert with more than 30 years in the IT industry, Sjouwerman was the co-founder of Inc. 500 company Sunbelt Software, an award-winning anti-malware software company that he and his partner sold to GFI Software in 2010. Realizing that the human element of security was being seriously neglected, Sjouwerman decided to help entrepreneurs tackle cybercrime tactics through advanced security awareness training. KnowBe4 services hundreds of customers in a variety of industries, including highly-regulated fields such as healthcare, finance and insurance and is experiencing explosive growth with a surge of 427% in 2013 alone. Sjouwerman is the author of four books, with his latest being Cyberheist: The Biggest Financial Threat Facing American Businesses.
About Kevin Mitnick
Kevin Mitnick is an internationally recognized computer security expert with extensive experience in exposing the vulnerabilities of complex operating systems and telecommunications devices. He gained notoriety as a highly skilled hacker who penetrated some of the most resilient computer systems ever developed. Today, Mitnick is renowned as an information security consultant and speaker, and has authored three books, including The New York Times best seller Ghost in the Wires. His latest endeavor is a collaboration with KnowBe4, LLC.