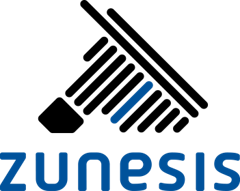 It's a testament to the kind of people we have on staff. [They] are committed to being the best at what they do.
Denver, CO (PRWEB) April 09, 2015
Zunesis today announced it has been named to The Channel Company's CRN® Tech Elite 250. This annual list recognizes an elite group of IT solution providers that have invested in the training and education needed to earn the most advanced technical certifications from leading vendors.
In compiling the list, The Channel Company's research group and CRN editors collaborated to assess the most customer-beneficial technical certifications in the IT channel. These technical certifications—from vendors including Cisco, Citrix, Dell, EMC, HP, IBM, NetApp, Microsoft, VMware and Symantec, among others—have enabled solution providers to deliver an outstanding level of premium products, services and support to their North American customers.
Zunesis operates under a customer service model called CustomerFIRST, in which FIRST is an acrostic that stands for Flexible, Invested, Responsive, Strategic, and Trusted. In this model, Invested means being experts in the technologies the company sells; it means investing the time, money, and effort to train the team of solution architects to be subject-matter experts in Zunesis' available solutions. Zunesis not only ensures that their team is fully certified on the latest technologies; but they also have a fully-equipped in-house lab where the engineers can practice and hone their skills so that when they go to customer implementations, they are 100% prepared for the task.
"The solution providers selected for our annual Tech Elite 250 have demonstrated a commitment to excellence and gained industry credibility by investing in the IT certifications necessary to deliver exceptional service to their customers and stay competitive," said Robert Faletra, CEO, The Channel Company." These featured solution providers have enhanced and strengthened their partnerships by earning some of the most difficult certifications from some of the most prominent names in IT. We congratulate these organizations and look forward to their continued success."
"We are thrilled to have made the list for the Tech Elite 250 again this year," commented Zunesis' CEO, Steve Shaffer. "It really is a testament to the kind of people we have on staff. Our solution architects are committed to being the best at what they do no matter how much work it takes, and it's nice to see them recognized in this way."
Coverage of the Tech Elite 250 will be featured in the April issue of CRN, and online at http://www.CRN.com.
About Zunesis
Headquartered in Denver, Colorado, Zunesis is one of the largest technology solution providers in the Rocky Mountain region. The unique name Zunesis is derived from the Greek word "Sunesis," which means "multiple sources of knowledge and understanding flowing together to create something greater than the sum of the parts." In other words, it means synergy. That is what Zunesis strives to achieve as we seek to achieve both internal excellence and exceeded customer expectations.
About The Channel Company
The Channel Company, with established brands including CRN®, XChange® Events, IPED® and SharedVue®, is the channel community's trusted authority for growth and innovation. For more than three decades, we have leveraged our proven and leading-edge platforms to deliver prescriptive sales and marketing solutions for the technology channel. The Channel Company provides Communication, Recruitment, Engagement, Enablement, Demand Generation, and Intelligence services to drive technology partnerships. Learn more at http://www.thechannelcompany.com.