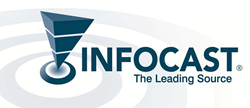 Explore the industry's ongoing developments, its strategic opportunities, what is driving investment needs and where to invest and why.
Los Angeles, CA (PRWEB) April 09, 2015
Infocast, the leading business intelligence and networking events producer in the maritime industry, has announced the Port of Los Angeles is among many to speak at their upcoming Marine Terminal Finance & Investment Summit, next month in New York City.
Port infrastructure investment is needed around the world-particularly to address congestion caused by the gap between increasingly large container ships and the new infrastructure they require. Port authorities sit at center stage in leading and coordinating efforts to create a supply system that supports a modern, efficient worldwide supply chains.
Infocast's Marine Terminal Finance & Investment Summit will provide a dynamic meeting place to discuss developments in the global terminal investment and financing landscape. The Port Authorities Panel will feature perspectives from the Port of Los Angeles, Port of Tacoma and Port of Virginia, and a discussion of port initiatives in order to create and fund the port infrastructure of the future.
Attendees will have the opportunity to connect with investors, marine terminal operators, project developers and port authorities from Australia, Dubai, the UK and all across the US. The Summit will provide the chance to stay abreast of the marine terminal investment and financing landscape and the opportunity to capitalize on successful deals.
For more information, to register, or to join as a sponsor, visit the event website at infocastinc.com/marine-terminal or contact Infocast at 818-888-4444.
About Infocast
For over 25 years, Infocast has produced the highest quality events, tailored to the needs of the industries we serve. We intensively research the marketplace, pulling from an extensive network of experts to give you the information and connections to succeed.