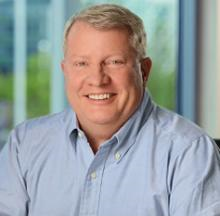 "Cary brings a depth of industry expertise in product strategy, marketing, subscription-based pricing, and cloud computing all of which will be instrumental in furthering the adoption of Attensity's data analytics and discovery in the market." -Howard Lau
Redwood City, CA (PRWEB) April 09, 2015
Attensity (http://www.attensity.com; @Attensity) today named Cary Fulbright as its Chief Strategy Officer, moving to further bolster its business intelligence and enterprise analytics services with data-conscious clients, including organizations addressing a variety of investigative, search and discovery needs.
Mr. Fulbright was the first SVP of Worldwide Marketing, Products, and Corporate Sales, and the first Chief Strategy Officer at Salesforce.com, where he helped grow revenues from $7 million to $169 million in four years, and helped take them public. Mr. Fulbright has also held key leadership positions with SAP, Autodesk, Saba, Jobscience, and Five9.
"Cary Fulbright has joined Attensity to oversee a number of key initiatives, including formalizing the company's strategic planning processes, forging new synergies across the organization and establishing greater communications and transparency," said Howard Lau, Chairman and CEO of Attensity. "Cary brings a depth of industry expertise in product strategy, marketing, subscription-based pricing, and cloud computing all of which will be instrumental in furthering the adoption of Attensity's data analytics and discovery in the market."
"Attensity has the most advanced natural language processing and text analytics on the market, technology that is capable of helping businesses discover breaking events in real-time and leverage shifts and trends to their competitive advantage," added Cary Fulbright, Chief Strategy Officer for Attensity. "I am eager to work with Attensity and promote the company's unique approach to data analytics, which not only finds the proverbial needle in the haystack, but also provides the context of that needle for making strategic and informed business decisions."
Fulbright's appointment is effective immediately. He will report to Howard Lau, Chairman and CEO of Attensity.
In other personnel changes, Attensity has also appointed James Purchase to the role of Vice President of Business Development from Vice President of Product Management; Nick Arnett has been promoted to fill the position as Director of Product Management.
###
About Attensity
Attensity is a leading provider of business intelligence and enterprise analytics for Global 1000 companies and government agencies. As a pioneer in natural language processing and sentiment analysis, Attensity's solutions identify relevant and accurate information from multi-channel data sources using highly sophisticated and patented semantic technologies, analytics and context based discovery. Using Attensity's integrated solutions, enterprise companies can interpret and "understand" massive amounts of structured and unstructured data from many different sources, thereby helping to improve the customer experience, manage brand equity, enhance revenue, mitigate business risk, and help inform business strategies. Visit http://www.attensity.com. Follow the company at blog.attensity.com, @Attensity, and facebook.com/Attensity.
Contacts
Jamie Larson Camargo Angela Ausman
+1-512-296-9611 +1-650-433-1701
pr@attensity.com