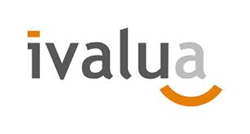 Redwood City, CA (PRWEB) April 08, 2015
Ivalua, a leading international spend management and procurement solutions provider, today reports strong growth as it celebrates 15 years of innovation and profitability.
"We are fortunate to have experienced 15 years of steady growth," said company founder David Khuat-Duy, Corporate CEO of Ivalua. "Ivalua's technology remains at the leading edge of today's business technology as we enable our customers to understand and manage their company's spending efficiently. We're looking forward to helping bring more innovations to market in the years ahead."
Strong Start to 2015
With 70 percent revenue growth in North America, 45 percent growth globally and more than 10 new customers added in the first quarter of 2015, Ivalua is starting the year with healthy growth. Profitable and cash-flow positive, Ivalua stands out due to its consistently strong performance even as it expands its business to new regions and markets.
"Ivalua achieved exceptional growth in 2014. The company's overall revenue grew by 45 percent globally with SaaS revenues again showing the most marked increase year over year," said Dan Amzallag, CEO Ivalua Inc. "We're building momentum for 2015 as the market is in continuous need for innovative Spend Management tools."
In 2014, Ivalua signed new deals with more than 30 new major customers among Fortune 1000 companies and 10 new customers have recently selected Ivalua for its complete Source-to-Pay solution. In addition, 27 new customer implementations in environments containing thousands of users spread across the world went live successfully.
Industry Analysts Recognize Ivalua as a Leader
Among the 14 different competitors reviewed by Gartner, Inc., Ivalua made a significant leap in the 2015 Magic Quadrant for Strategic Sourcing Application Suites*, jumping from a "challenger" to a "leader" in an extremely dynamic market segment.
"Over the past few years, Ivalua has been considered an innovator in the area of spend management technology that puts company needs and usability at the core of its offering," said Gérard Dahan, Ivalua EMEA General Manager. "We believe the journey from being a Niche Player just a few years ago to being considered a Leader today is due to our strong customer community and our focus on continuously increasing solution capabilities and overall excellence."
98 Percent Client Retention
Over the last 15 years, Ivalua has achieved a 98 percent customer retention rate. In today's software market where switching providers is common, Ivalua's strong customer retention stands out as an indicator of an effective solution with unparalleled customer service.
"We are proud to be Ivalua's first customer," said Arnaud Minvielle, CPO of BPCE, France's second largest bank. "We have seen Ivalua grow from a young and ambitious start-up to become an international company with an impressive customer portfolio. Ivalua was instrumental in helping BPCE professionalize its procurement function and putting its spend under management. Fifteen years later, Ivalua still provides us with a true competitive edge and the ability to pursue a larger range of opportunities."
Global Expansion
Ivalua expanded its international presence in 2014 by opening offices in Sao Paulo, Brazil, and in Montreal, Canada. The company maintains a strong local presence in nine regions around the world to grow the business and to serve customers operating in more than 70 countries. More than 50 people were recruited in 2014 to support this rapid expansion.
Ivalua On Air – Episode III
On October 13, 2015, Ivalua will "release" the third episode of its internationally attended procurement event, Ivalua On Air, on Les Champs-Elysées Paris. The event draws procurement professionals from around the world, and includes a full day of expert insights, customer best practice sessions and previews of upcoming product releases. For more information visit http://www.ivaluaonair.com/en/

Gartner, Inc., Magic Quadrant for Strategic Sourcing Application Suites, Deborah R. Wilson, et al, Feb, 2015.
About Ivalua
Ivalua is a global provider of spend management solutions and a leader in Gartner's 2015 Strategic Sourcing Magic Quadrant. Ivalua's cloud-based software is used by procurement and finance organizations in large, global companies, and every day more than 500,000 users and millions of suppliers from over 70 countries log into the Ivalua platform.
Ivalua offers a single platform solution with highly configurable functionality across all major procurement and finance processes, including performance and risk tracking, sourcing, contracts, procure-to-pay, invoice automation and analytics. The breadth and flexibility of Ivalua's offering accelerates user adoption, spend category coverage and bottom-line savings.