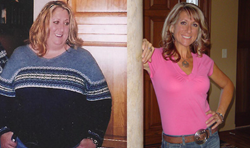 Finally, a diet plan that offers nutritional education to help patients lose weight quickly, safely and permanently!
Los Angeles, CA (PRWEB) April 13, 2015
Because Diet Doc understands that following a diet plan, eliminating processed, high carbohydrate foods and reducing caloric intake can be confusing and that choosing foods that are healthy, yet appealing, is difficult, they have incorporated nutritional education into their already successful diet plans. Now patients can work with the company's staff of nutritional experts to learn which combinations of foods and diet products will generate fast weight loss, as well as how and why the body responds differently to specific foods.
This modernized fast weight loss approach enables clients to actively participate in their weight loss efforts, rather than simply following a company-designed blueprint. Patients will learn why they sometimes feel sluggish and tired after a meal, and learn how to control the powerful urges that oftentimes accompany a reduced carbohydrate diet plan and how to keep the body burning fat without hunger or loss of energy.
New patients can simply call the company or visit dietdoc.com to complete an initial health questionnaire and schedule an online consultation with a Diet Doc physician. After a thorough review of the entire system, the doctor will recommend the method of fast weight loss that will help the patient reach their ideal weight quickly, safely and comfortably. Qualified patients will learn how they can incorporate one or more of Diet Doc's pure, prescription-diet-products to their diet plans to accelerate the rate at which they see fat melting from the most difficult to lose areas, such as the belly, hips, underarms, thighs and buttocks and how to keep this weight off once they have reached their goals.
Diet Doc has helped people of all ages, races, genders and medical conditions improve their health, enjoy a more active life and boost their self-confidence and self-esteem by teaching them how to lose dangerous and embarrassing excess fat safely, rapidly and permanently. In fact, a recent in-house survey, that included over 25,000 actual clients, reported the majority losing 20 or more pounds per month simply by following the guidance of Diet Doc's team of nutritional and weight loss experts. The company has become a leader in the fast weight loss industry and has earned its reputation by delivering safe, effective, medically supervised diet plans to those who are struggling to lose that final 10-20 pounds to those who must lose 100 pounds or more. Call today or visit dietdoc.com to schedule a confidential and free consultation.
About the Company:
Diet Doc Weight Loss is the nation's leader in medical, weight loss offering a full line of prescription medication, doctor, nurse and nutritional coaching support. For over a decade, Diet Doc has produced a sophisticated, doctor designed weight loss program that addresses each individual specific health need to promote fast, safe and long term weight loss.
Diet Doc Contact Information:
Providing care across the USA
Headquarters:
San Diego, CA
(888) 934-4451
Info(at)DietDoc(dot)info
http://www.dietdoc.com
Twitter: https://twitter.com/DietDocMedical
Facebook: DietDocMedicalWeightLoss
Linkedin: https://www.linkedin.com/company/diet-doc-weight-loss?trk=biz-brand-tree-co-logo