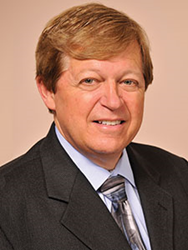 Los Angeles, CA (PRWEB) April 08, 2015
Dr. Les Latner of Westside Dental Associates, a leader in cosmetic dentistry in Los Angeles, CA, now accepts new patients who wish to straighten their teeth using Invisalign® with or without a referral. This treatment plan can be used to correct many different kinds of bite alignment issues, including gapped teeth, overbite, underbite, crowded teeth and crossbite. Patients with these issues can finally receive treatment without being forced to wear uncomfortable or unsightly devices.
Invisalign® is a comfortable alternative to metal braces that patients can wear discretely for the duration of the treatment process. Instead of shiny metal pieces, this treatment process involves the use of clear plastic trays. This makes the procedure ideal for working professionals and teens who simply do not want to have the focus of their appearance to be on the brackets and metal wires of traditional braces.
Dr. Latner relies on x-rays, impressions and pictures of the mouth and teeth to create an individualized treatment plan for each patient. Custom trays are designed for the patient to wear daily. Every two weeks, patients switch to a new tray that moves the teeth further along to their final destination. While every person is different, treatment for adults usually lasts about a year and treatment for teens is similar to regular braces.
Patients who would like to straighten their teeth in a more discreet manner than found with traditional braces can contact Dr. Latner's office for an Invisalign® consultation. Interested patients can contact the doctor's office to set up an appointment or visit his website for more information about cosmetic dentistry in Los Angeles, CA.
About the Doctor
Dr. Les Latner is a general dentist offering personalized care for patients in Los Angeles, CA. Dr. Latner earned his Bachelor's degree and Masters' degree in Kinesiology from UCLA, and received his Dental Degree from Washington University in St. Louis. Dr. Latner is one of fewer than 30 dentists who've achieved both accreditation in the American Academy of Cosmetic Dentistry and mastership in the Academy of General Dentistry. Also, he currently serves on the Board of Directors of the American Academy of Cosmetic Dentistry, and is a clinical assistant professor at the UCLA School of Dentistry, lectures regularly on esthetic dentistry, and has authored an article published in the Journal of the American College of Dentists. To learn more about the services Dr. Latner offers, please visit the website at http://www.SmileLosAngeles.com or call (310) 477-1081.