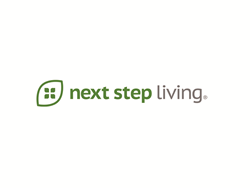 Boston, MA (PRWEB) April 09, 2015
Next Step Living, the Northeast's leading provider of home energy solutions, is expanding its community solar footprint throughout Massachusetts in response to increased customer demand for its solar energy-savings services. Community solar benefits both homeowners and condo owners whose roofs cannot accommodate rooftop solar panels. New community solar 'gardens' will be coming online in the next 12 months as Massachusetts continues to be a national leader in solar use. Last year, Massachusetts ranked fourth in the nation for newly installed megawatts of solar power. Solar energy currently installed in the state can power 122,000 homes.
Contributing to the demand is a dramatic drop in price to make solar an attractive – and more affordable – alternative to fossil fuels. In comparison to 2010, the price of an installed solar photovoltaic system in the U.S. has dropped a startling 49%. The dramatic decrease has fueled growth in the residential solar market sector in the greater Boston area, also still reeling from a nearly 40% increase in electric rates over the winter.
Drawing more attention to the solar industry is net metering legislation, which has the potential to hurt or help the industry dramatically. Massachusetts is rapidly approaching the net metering cap, and once reached, the solar industry could slow down significantly in the Bay State. A compromise was reached in late 2014, but the state is nearing the cap once more. Next Step Living supports an increase to the cap, notably by encouraging its customers to reach out to their representatives for Solar Lobby Day, which occurred on April 7.
Community solar from Next Step Living, launched last year, has already resulted in 1,600 homes signing up for a solar garden spot, giving residents the opportunity to lock in a discounted utility rate and protect themselves against rising electricity costs. Depending on where residents live and who the utility provider is, capacity will become available in the next year. Many Massachusetts gardens will come online in the fall in western and central sites in Warren, Sheffield and Belchertown. These developments will make community solar available to more Massachusetts residents in the towns of Worcester, Chelmsford, Harvard, Lowell and Lawrence. Additionally, Next Step Living is looking at new sites to accommodate the growing demand, and is in negotiations with candidates to build the community solar gardens. The company is planning to take reservations for some of these gardens in late summer.
"The time has come for solar, whether community or rooftop. We are firm believers that solar is an essential element to long-term carbon emission reduction and are grateful that more residents are embracing solar as their energy source," says Next Step Living founder and CEO Geoff Chapin. "Expansion of our community solar gardens in 2015 and 2016 are another indication of our commitment to helping residents lead a more sustainable and affordable lifestyle."
Next Step Living community solar customer Stephen Harte of Westwood, Mass. says, "To me, the savings were not even the most important part. I feel good knowing the energy comes from a cleaner source." Harte and his wife also had a Next Step Living whole-home energy assessment to identify all the ways in which they can reduce energy use.
At the same time community solar is expanding, Next Step Living continues its rooftop solar services, which has resulted in more than 2,200 Massachusetts homeowners benefitting from the economic and energy savings. In the past two years, Next Step Living has also expanded its rooftop solar services into Connecticut, where it partners with leading solar provider NRG. Next Step Living has already led the charge in co-branded outreach solar campaigns with municipal partners such as the Town of Natick and six other Massachusetts municipalities. These campaigns were often tied together with volume-based incentives for the town residents who went solar.
"Next Step Living has been a valuable partner in educating our residents about solar opportunities and facilitating solar development in the Town of Natick," says Jillian Wilson-Martin, sustainability coordinator for the Town. "We've seen initiatives that help drive forward rooftop solar have a ripple effect in our community and open the door for more residents to make the transition." The collaboration between Natick and Next Step Living resulted in the installation of 44 rooftop solar systems during the partners' 2012 solar campaign, and since then the town has seen a significant uptick in solar development. To-date, nearly 200 Natick residents have adopted rooftop solar.
"I always thought that solar panels for a house would be inaccessible, really expensive and complicated but I recently compared bills from last year to this year, and month-to-month I've saved 25 percent overall," said Alison Felix, a Boston homeowner and Next Step Living customer who had rooftop solar panels installed.
Residents can choose to go solar either with rooftop or community by contacting Next Step Living. For more information on these services or other energy-saving solutions offered by Next Step Living, visit NextStepLiving.com/Solutions.
About Next Step Living
One of the fastest-growing companies in the country, Next Step Living® is the leading provider of whole-home energy solutions in the Northeast. In 2014, Next Step Living continued its triple bottom line focus with an expansion into the commercial sector when it became the exclusive provider of EcoThermal Filter Systems, an innovative energy-saving product for commercial kitchens. Headquartered in Boston's Innovation District, Next Step Living makes it easy and affordable for people to have a low environmental impact, at home and at work. Next Step Living partners with more than 400 municipalities, civic organizations, leading corporations and utility companies to deliver energy-efficient and environmentally friendly solutions for better living. Please visit NextStepLiving.com for more information.