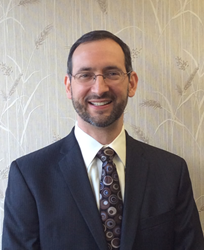 Catonsville, MD (PRWEB) April 08, 2015
Catonsville, MD periodontist, Dr. Ari Moskowitz of Baltimore Periodontics Lasers & Dental Implants is pleased to announce that he is accepting new patients, without referrals, from the neighboring towns of Ellicott City, Columbia and Glen Burnie, MD for gum disease treatment. He is one of the few periodontists in the nation who offers the new laser gum therapy known as the LANAP® protocol. This revolutionary gum disease treatment is minimally invasive and provides excellent results. With the proper help, patients can now be treated with less discomfort and save their teeth.
The LANAP® protocol is one of the most talked-about periodontal treatments available today. It has replaced traditional, painful gum surgery and delivers predictable results. Gum disease is characterized by pockets of plaque and bacteria that build up between the teeth and gums. Treatment requires the Catonsville, MD, periodontist to remove the bacteria and plaque, and with the help of the laser, is it possible to access the problem without cutting the tissue. The PerioLase® MVP-7™ laser, which is used in LANAP®, has a tiny tip that Dr. Moskowitz positions where its pulses are needed. After the laser kills bacteria, Dr. Moskowitz can remove plaque with ultrasonic tools.
Gum disease treatment allows patients to save teeth which would otherwise need to be extracted. Even though the disease does not cause sensitivity in its early stages, it leads to severe pain as it worsens. In advanced cases, the bone supporting teeth deteriorates, leaving them loose in their sockets. Gum disease is one of the most common reasons for tooth loss in Catonsville, MD, but with the help of gum disease treatment, people do not have to lose their teeth.
Dr. Moskowitz provides educational materials on his website in order to answer many of the questions patients have regarding the LANAP® protocol and gum disease. Anyone interested may also contact his office to schedule a consultation to meet with the periodontist in Catonsville, MD.
About the Practice
Baltimore Periodontics Lasers & Dental Implants is a periodontal practice offering individualized care for patients in Catonsville, MD. Dr. Ari Moskowitz has been voted by general dentists as one of the top periodontists in the Baltimore area (as surveyed by Baltimore Magazine). He received his Doctorate of Medical Dentistry (D.M.D.) from Tufts University School of Dental Medicine in 1998. Immediately following dental school graduation, he gained entrance to the prestigious University of Maryland- Baltimore College of Dental Surgery Periodontology Program for residency training, where he received his periodontal specialty certificate and graduated top in his class. Dr. Moskowitz believes in continuing education and is proud to offer advanced periodontal techniques, such as the LANAP® protocol and Pinhole Gum Rejuvenation Technique™, to provide the best possible outcomes. To learn more about Baltimore Periodontics Lasers & Dental Implants and the services they provide please visit their website at http://www.baltimoreperio.com or call (410) 774-5441.