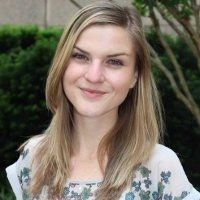 "It is our hope that our scholarship program will help inspire those living with Type I diabetes to live happy and healthy lives and never give up on the pursuit of their goals and dreams," said David Katz
ORLANDO, FLORIDA (PRWEB) April 20, 2015
Attorney David Katz works tirelessly to defend his clients and ensure his advocacy serves to appropriately carry out justice. Attorney is not the only hat Katz wears each day. He is also a husband and a father. His wife, Risa, has been battling Type I Diabetes for two decades; and his daughter, Ashley-Rose, was diagnosed when she was just 18 months old. He has seen first-hand the effects this illness renders and has taken steps over the years to raise both awareness and funds in the hopes of finding a cure.
Most recently, the firm of Katz and Phillips, P.A. developed a $1,000 essay-based scholarship, in honor of and named after Katz's daughter Ashley-Rose, to assist eligible law school students with type I Diabetes in their pursuit of a law school education.
The 500 – 1,000 word essay-based scholarship opportunity asks prospective recipients to discuss one of three diabetes-related topics: describe how living with diabetes affected your education; overcoming a specific challenge surrounding type I diabetes; or inspiration you have received from a celebrity diagnosed with type I diabetes.
After reviewing essays from several worthy applicants, Claire Mitchell of the University of Virginia - School of Law was named the recipient. Mitchell described a challenging situation that occurred while she was completing a volunteer assignment in South America where the customs authorities denied her access to her shipment of insulin pump supplies. Instead of getting discouraged and allowing the situation to defeat her, Mitchell called upon her support system at home. It just so happened that the father of a close friend would be travelling in the region in just a few days to perform medical humanitarian work. Because he was a physician and would have with him necessary medical supplies, arrangements were made for him to go to her home stateside and pack her supplies with his luggage. They made arrangements to meet upon his arrival, and Mitchell was able to continue administering her life-sustaining medications. Ms. Mitchell points to how this scenario "…illustrates that overcoming the challenges of diabetes is often a team effort, and something I could not do without the support of my family and friends."
Katz & Phillips, P.A. has developed this scholarship program not only to call attention to type I diabetes and the toll it can take on those individuals who are diagnosed with the disease, but also to give back to the community in a unique way. David Katz says, "It is our hope that our scholarship program will help inspire those living with Type I diabetes to live happy and healthy lives and never give up on the pursuit of their goals and dreams."