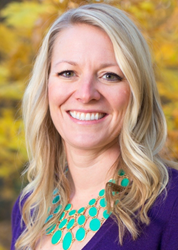 Mount Horeb, WI (PRWEB) April 08, 2015
People suffering from receding gums and who are looking for an experienced dentist in Mount Horeb, WI are invited to visit Dr. Angela Cotey for the new Chao Pinhole® Surgical Technique (PST™). As a less invasive procedure compared to traditional gum grafting, PST™ helps mitigate the risk of adverse side effects or complications, such as bleeding, pain and infection. By restoring a healthier gumline, PST™ also promises the same long-term benefits as more traditional procedures.
PST™ is designed to minimize damage to healthy tissue and reduce the amount of time that patients need to recover. Instead of cutting and grafting healthy tissue, Dr. Cotey focuses exclusively on treating the receding gums. After making a small pinhole incision in the gum tissue, she can insert a specialized tool through the incision and use it to gently loosen the tissue. Ultimately, Dr. Cotey is able to move the tissue to a more natural, healthy position. This technique typically allows her to treat even widespread recession in just one session. Patients usually resume their regular activities the next day and enjoy an uncomplicated recovery.
Since gum recession can create health complications or signify underlying health issues like periodontal disease, people who notice indications of recession should not delay visiting a dentist in Mount Horeb. Recession may occur for various reasons, including hormonal fluctuations, genetic predisposition, poor oral hygiene habits, tooth misalignment and gum disease. Dr. Cotey can identify the underlying cause and plan a course of treatment for any contributing oral health issues. Seeking treatment from Dr. Cotey can also help patients avoid various harmful effects of gum recession, such as enhanced tooth mobility and susceptibility to infection. In addition to offering these health benefits, PST™ can also reduce tooth sensitivity and create a more balanced smile.
Dr. Cotey cautions patients that the early signs of gum recession can be subtle, which makes monitoring changes in oral health crucial. Receding gums can result in cosmetic changes, such as teeth appearing longer or the yellow cementum becoming exposed at the base of the teeth. Increases in gum pocket depth, enhanced tooth sensitivity or feelings of tooth looseness may also indicate recession. People who notice these symptoms and need to visit a dentist in Mount Horeb, WI, are encouraged to schedule consultations with Dr. Cotey by visiting her website or calling her office.
About the Doctor
Village Smile Care is a comprehensive and family dentistry office located in Mount Horeb, WI. Dr. Angela Cotey offers friendly, comfortable dental experiences while using the latest in dental technology. She regularly attends continuing education courses, which allows her to practice advanced techniques. Dr. Cotey is a member of the American Dental Association, the Wisconsin Dental Association, and the Academy of General Dentistry, among others. To learn more about the services Dr. Cotey provides, please visit her website at http://www.villagesmilecare.com or call (608) 433-2102 to schedule an appointment.