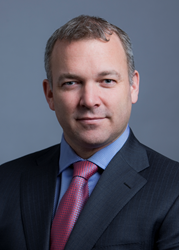 Panama City Beach, Fla. (PRWEB) April 08, 2015
BookIt.com Chief Executive Officer Bud Finlaw announced the appointment of Jack Fraser as Chief Financial Officer for BookIt.com and its associated companies on April 7, 2015.
"Fraser is a much-need addition to the BookIt.com team" said Finlaw. "As we have grown over the past several years, we must continue to build strength within our highest level management.'
Fraser will be the first CFO in BookIt's history. Since early last year, Hudson Crossing Partner Brian Clark has filled the role of Acting Chief Operating Officer for BookIt.com and its associated companies, and led the recruitment for filling the new position of COO.
The hiring of Fraser is the final deliverable under the existing agreement with Hudson Crossing. Clark's role as Acting COO will now be divided among members of the BookIt team, including Bud Finlaw (CEO), Tom DiBacco (VP of Business), and Jack Fraser (CFO).
With Fraser's experience in developing mid-market companies in the online travel and OTA space, BookIt.com will be able to continue to execute on numerous growth plans more effectively that will help develop new markets and products for BookIt.com's brand, improve company productivity and position BookIt.com for its next phase of growth.
"I am excited about working with the BookIt.com team and continuing the development of the business to be a leader in the online travel space." commented Fraser.
Fraser brings over 25 years of finance, corporate development and operational experience including over 16 years of experience in building and developing SaaS based businesses in Canada, United Kingdom and USA.
Prior to joining BookIt.com, Fraser spent the last 2 years working with private equity firm FM Merchant Capital as an Operating Partner, Farber Financial as a contracted Chief Restructuring Officer to clients, and Interim-Chief Financial Officer to PUSH Strength a MaRS Investment Accelerator Fund investment. Fraser currently sits on the Board of Directors of the Windsor International Airport and has done so for the past 6 years.
He brings over 10 years of executive experience in online travel, luxury travel, and tour operation as Chief Financial Officer, Chief Operating Officer, and a Board member for some of Canada's and United Kingdom's leading travel companies.
Fraser holds a MBA from the Kellogg School of Management at Northwestern University, and a Bachelor's degree in Management Economics from the University of Guelph.
About BookIt.com
BookIt.com is a privately-held online travel agency providing customers travel packages to leisure destinations in the United States, Mexico and the Caribbean. BookIt.com offers customers the ability to search for and book a broad range of travel products and services, including all-inclusive resorts, hotels, air travel, car rentals, cruises, travel insurance and destination services from suppliers.