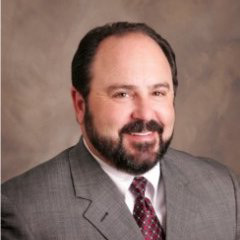 Our most successful clients practice old-fashion customer service and look out for their clients' best interests because they know that's how to retain customers.
Santa Rosa, CA (PRWEB) April 10, 2015
Loss prevention expert Robert Tavelli has returned to 3700 Montgomery Drive at the original site of his debt reduction and collection services agency established here in 1983 with an expanded array of offerings available through Tavelli Company, Inc. and Tavco Credit Services.
"We specialize in working with clients as they strive to understand their customers, so there is greater long-term success when granting credit. We do this by showing them how to make careful risk evaluations during one-on-one consultations and by understanding the terms of agreements. Managing accounts receivable can also be costly. We help our clients understand how they can reduce these costs and maximize past due account recovery more affordably and effectively so they can focus on doing what they do best," Tavelli says.
He suspended operations of his former agency in Santa Rosa in 2012 for two years to bring his unique business development and client relations model to a large, multi-state health care receivable organization. Having completed this assignment, and with a desire to expand his model with additional customer services, Tavelli returned to Sonoma County to focus on assisting local enterprises in achieving outstanding results.
"The successful model I developed over 35 years in business is being adopted by others in the industry due to its ability to achieve their objectives without sacrificing good client relationships," said Founder and CEO Robert Tavelli. "Our firm has a well-known reputation for integrity, respect and courtesy in a field many view as insensitive or worse. Today businesses are looking for a firm they can count on to be responsive. We have a track record of proven success in advising clients on the best business practices to achieve desired outcomes."
For example, Mr. Tavelli said one client that had used a collection agency prior to engaging his organization had only a 9% recovery rate. After outsourcing this critical function to Tavelli, the recovery rate for outstanding balances increased threefold to more than 27% while drastically reducing consumer complaints. Together the two new Tavelli business units – Tavco Credit Services and Tavelli Company, Inc. -- focus on comprehensive, individualized client care across the entire spectrum of credit management and accounts receivable operations.
Tavco Credit Services: Offers on-site consulting, training and on-site seminars to companies striving for productive business growth and assists clients in all aspects of front-end, in-house credit granting – from A/R management to outsourcing delinquent accounts through a collection service.
Tavelli Company, Inc.: Helps clients reduce accounts receivable costs and increase recovery of outstanding balances while continuing to maintain positive customer relations using a three-stage approach: By being smart about granting credit and knowing their customers; by managing accounts receivable to identify potential problems before they occur, and by implementing collections at the right time and in the right way to maintain loyalty.
"Our most successful clients practice old-fashion customer service and look out for their clients' best interests because they know that's how to retain customers," says Tavelli. "You have a right to collect the money you're owed. So stay in touch and work with your customers to understand their situation and develop a repayment plan. If you wait too long to ask to be paid, you alienate the customer who owes you money. Be a supportive partner by helping to solve their problem as early as possible and they'll stay with you."
Mr. Tavelli was a member of the Board of Directors of ACA International (The Association of Credit and Collection Professionals) for nine years, and was also a member of the ACA's Strategic Planning Committee. During his tenure he chaired the ACA's Interstate Committee and also served on the Medical Debt Task Force. In addition, he twice served as president of the California Association of Collectors (CAC) where he also chaired this organization's Identity Theft, Political Action and Legislative committees.
For more information or to receive a free consultation, call 855-509-6818 toll free, or call direct by dialing 707-509-5565 (fax: 707-509-5777). Visit Tavelli Company's website: http://www.tavellico.com.