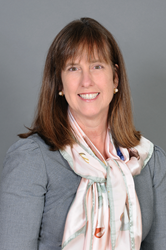 Dallas, Texas (PRWEB) April 09, 2015
Dallas Women's Foundation, the largest regional women's fund in the world, welcomes Ellenore Knight Baker, a financial advisor from Dougherty Wealth Management, as chair of the board that is leading the organization in its 30th year. Baker's predecessor, Ashlee Kleinert, founder of Ruthie's Food Trucks and Executives In Action, remains on the board and executive committee as an ex-officio member. Baker became a Dallas Women's Foundation board member in 2011.
"Empowering women in our community and our world is of the utmost importance to me," Baker explained. "I'm honored by the opportunity to work with Dallas Women's Foundation and this outstanding group of women on our board as we endeavor to further the organization's impact in its 30th year and beyond."
In addition to her volunteer leadership at the Foundation, Baker is a former board member at Greenhill School where she continues to volunteer on Parents Association projects and network events. She previously served on the Vestry at the Church of the Incarnation, the host committee for the Dallas Opera Spring Gala and the Planned Parenthood of Greater Texas luncheon committee. Baker received a Bachelor of Arts from Williams College and Master of Business Administration from New York University while she was working as an oil and natural gas hedge strategist for Goldman Sachs.
"The Foundation is so fortunate to have our community's most dedicated and accomplished women serve on our board," said Roslyn Dawson Thompson, president and CEO of Dallas Women's Foundation. "These extraordinary women provide the Foundation with exceptional talent, expertise, advocacy and influence that further our mission and increase our impact on the lives of women and girls in North Texas and beyond. They are passionate, dedicated and driven to make a difference."
The 2015 executive committee members are: Ellenore Baker (chair), Ashlee Kleinert (immediate past chair), Mary Jane M. Anderson, Mary Hatcher, Wei Wei Jeang, Mirjam S. Kirk, Gwen McKinney, Jennifer Evans Morris, Diane Reeves and Jody Weiss Venturoni.
Dallas Women's Foundation also welcomes the following new board members for three-year terms: Cheryl D. Alston, Angeline L. Bain, Jennifer Collins, Melanie Ferguson, Betsy Healy, Michelle Hudson, Jane Rose Hurst, the Honorable Margaret Keliher, Toni Munoz-Hunt and Ann Stuart.
They are joined by the existing Foundation board members: Robin Bradshaw Bagwell, Phyllis Fishman Bernstein, Lael Brodsky, A. Shonn Brown, Gloria Campos Brown, Cece Cox, Patricia W. Fagadau, Janice Harissis, Anita E. Kelley, Caren K. Lock, Lynn McBee, Janie Strauss McGarr, Maria S. Mendez, Laura K. Moore, Marcia Page, Dianne Capps Saslaw, Michelle Phillips Scheef, Janice V. Sharry, Judy S. Sherman, Sue Schoolfield Spellman, Thear Sy Suzuki, Debbie Taylor and Katherine Wynne.
For complete details on the board and the advisory council, visit: http://www.dallaswomensfdn.org/learn-board
About Dallas Women's Foundation
Dallas Women's Foundation is the largest regional women's fund in the world. It is a trusted leader in advancing positive social and economic change for women and girls. The Foundation was built on the belief that when you invest in a woman, there is a ripple effect that benefits her family, her community and her world. Dallas Women's Foundation has researched, funded and demonstrated the ripple effect since 1985 in North Texas, granting more than $25 million since inception and over $3.5 million annually to help create opportunities and solve issues for women and girls. With the support of its donors, the Foundation unlocks resources to improve education and quality of life, give voice to issues affecting women and girls and cultivate women leaders for the future. For more information, visit http://www.DallasWomensFdn.org, Facebook, Twitter, LinkedIn, Instagram or Google+.
# # #