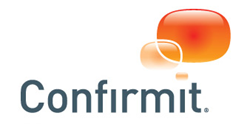 New York, NY and Oslo, Norway and London, UK (PRWEB) April 09, 2015
Confirmit has developed a new personal interviewing solution that opens up new market opportunities for organizations running regional and global field-based Market Research and Voice of the Customer programs. CAPI (Computer Assisted Personal Interviewing) for Android enables businesses to take advantage of the accessible price point of Android devices when conducting sophisticated, interviewer-led research and feedback programs without compromising survey quality.
Terry Lawlor, EVP Product Management at Confirmit, explained: "CAPI for Android provides a huge opportunity for MR organizations and enterprises alike to conduct field research using a highly cost-effective and efficient channel. Surveys that are authored using Confirmit Horizons can now be deployed on Android devices without any changes and using the full power of Horizons surveys. The CAPI console is available in 42 languages, including Chinese and Japanese, enabling easy deployment for multi-region or remote programs that need to be deployed in multiple languages.
Confirmit CAPI for Android supports the full range of question types available in Confirmit Horizons, including multimedia support, such as image capture, providing a rich and powerful interviewing experience. It also adds a deeper level of validation to survey responses, thanks to the ability to capture location and gather instant feedback at the point of experience.
Sean Regan, Head of Global Operations Technology at GfK, a long-standing user of Confirmit Horizons and Confirmit CAPI solutions, commented: "Confirmit has always demonstrated a clear and strategic understanding of market needs. The introduction of CAPI for Android is no exception as it answers a real demand for accessible electronic interviewing solutions. We are existing users of Confirmit CAPI for Windows, and the ability to run highly sophisticated surveys on Android devices will be a great benefit to us in many regions around the world, particularly in remote and developing markets, as our business expands and consolidates globally.
"The comprehensive local language support will allow our regional field teams to blend vital global insights with local market intelligence. In addition, the ability to capture location and images through the surveys will add the richness of data that our clients increasingly demand."
Confirmit CAPI for Android is an interviewer-based App that can be downloaded to any Android device and then used by interviewers to conduct surveys without needing an Internet connection. It is built on the Confirmit Horizons solution which allows organizations to author a survey once and then deploy it across multiple channels. As with all Confirmit solutions, it offers a totally secure console log-in and secure and encrypted storage of response data.
Confirmit CAPI for Android is immediately available to Confirmit Horizons clients.
###
About Confirmit
Confirmit is the world's leading SaaS vendor for multi-channel Voice of the Customer, Employee Feedback, and Market Research solutions. The company has offices in Oslo (headquarters), Chengdu, Cologne, Grimstad, London, Moscow, New York, San Francisco, Vancouver, and Yaroslavl. Confirmit's software is also distributed through partner resellers in Madrid, Milan, Salvador, Sydney, and Tokyo.
Confirmit powers Global 5000 companies and Market Research agencies worldwide with a wide range of software products for feedback / data collection, panel management, data processing, analysis, and reporting. Customers include Aurora, British Airways, Cross-Tab, Dow Chemical, GlaxoSmithKline, GMO Research, JTN Research, Keep Factor, Morehead Associates, Nielsen, Research Now, RONIN, Sony Mobile Communications, Swisscom, and The Wellcome Trust. Visit http://www.confirmit.com for more information.