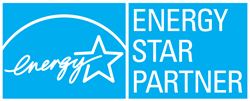 We focused on ease of use and accuracy.
San Diego, CA (PRWEB) April 09, 2015
Measurabl, the startup for sustainability data management, analytics, and reporting, has quickly become a leading solution for automatically benchmarking commercial buildings in ENERGY STAR Portfolio Manager. In less than 9 months since launch of Measurabl's Utility Sync feature the company has benchmarked over 139 commercial buildings, nearly triple the amount of Pennsylvania's largest utility company, PECO.
Measurabl's user- and design-centric approach to simplicity and ease of use has allowed it to gain swift traction in the complex, expensive utility data aggregation marketplace. By automatically importing data from utility companies and sending both historical and monthly go-forward data to ENERGY STAR Portfolio Manager, Measurabl has streamlined a traditional bottleneck in the sustainability reporting process.
"We focused on ease of use and accuracy " says Matt Ellis, Measurabl's CEO and Founder, "as well as a flexible, on-demand subscription option. The results have pleased our clients, which has driven a continued expansion of our reporting and benchmarking service."
The SaaS solution for sustainability data collection and reporting is now used by many of the premiere real estate companies and corporations in North America including USAA Real Estate Company, a 13-time winner of the EPA's ENERGY STAR Partner of the Year award, CBRE Global Investors, Clarion Partners, CIM Group and TA Realty among many other leading real estate organizations.
Measurabl users can quickly and affordably collect utility and water data, as well as travel and vehicle data in order to benchmark performance and complete global sustainability benchmarks and surveys like GRESB, CDP and GRI.
ABOUT MEASURABL
Measurabl is sustainability reporting, simplified. Our software uses automatic data import technology and a guided step-by-step process to help organizations collect and report data as well as benchmark and improve performance. By making it possible for any organization to report on sustainability regardless of size, expertise or level of resources, we're setting the standard for financial-grade sustainability reporting and creating the world market for non-financial data. To learn more about Measurabl visit http://www.measurabl.com.
###