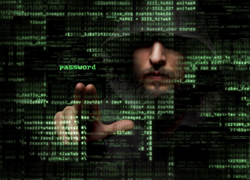 Dyre Wolf is an unfortunate example of using social engineering to acquire account access credentials for the purpose of stealing large sums.
Hoboken, New Jersey (PRWEB) April 09, 2015
eMazzanti Technologies, a NYC area IT security consultant and managed services provider (MSP), encourages businesses and financial institutions to educate employees and customers to resist cyber-criminal social engineering techniques to gain access to accounts in a new article published on their website.
Dyre wolf is an iteration of the Dyre malware that surfaced last year. As reported in an April 3, 2015, article on ZDNet, well-funded and organized cyber criminals recently used Dyre Wolf to steal more than $1 million from organizations that regularly transfer large sums between banks.
"This new strain is an example of malware in the wild, morphing into a threat that slips undetected past spyware and Antivirus programs," stated Carl Mazzanti, CEO, eMazzanti Technologies. "Dyre Wolf is an unfortunate example of using social engineering to acquire account access credentials for the purpose of stealing large sums."
Below are a few excerpts from the article, "How to Protect your Business from a Dyre Wolf Attack."
"Data security threats are constantly evolving to elude detection. A recent example, the Dyre Wolf campaign, highlights the use of social engineering techniques to obtain credentials and gain access to otherwise secure banking sites. People are the weakest link in any data security defense and Dyre Wolf illustrates perfectly why this is the case."
"First, a user clicks on a phishing email to accept the malware package installation on their computer. Next, he uses that computer to access one of the hundreds of banking websites that Dyre is programed to monitor.
At that point, the user will be redirected during logon to a FALSE bank web page that is bold enough to instruct the user to call a phone number and interact with a live operator.
Once engaged, the operator collects the account credentials from the victim. This information is used to sign on and authenticate as the user and to later empty the account with a bank wire transfer to foreign accounts."
"Another defense against the threat leverages mobile banking. When a patron calls in, the bank must verify a code sent to a mobile phone registered on the account to confirm the caller's identity, and at the same time, that the bank is in fact the institution the patron thinks he or she is communicating with."
eMazzanti Can Help
Companies with inadequate data security are putting themselves at risk by increasing the likelihood of a successful Dyre Wolf or similar attack. They may suffer the costs of a security breach, including the loss of customer data, assets, revenue and reputation.
eMazzanti is ready to show business leaders how effective employee training combined with advanced data security technology will protect customer data and safeguard valuable business assets from Dyre Wolf attacks and other cyber-crime threats.
Strengthen network security and defend your business from loss of assets, revenue and reputation with eCare managed data security services. To explore the options, contact eMazzanti Technologies at info@emazzanti.net or call 1-866-EMAZZANTI.
Related resource information:
How to Protect your Business from a FREAK Attack
eMazzanti to Partner with PCI Security Standards Council to Improve Payment Data Security Worldwide
About eMazzanti Technologies
eMazzanti's team of trained, certified IT experts rapidly deliver cloud and mobile solutions, multi-site implementations, 24×7 outsourced network management, remote monitoring and support to increase productivity, data security and revenue growth for clients ranging from professional services firms to high-end global retailers.
Serving more than 400 Hoboken, NJ, NYC area and international customers, eMazzanti has made the Inc. 5000 list five years running, is Microsoft's Partner of the Year and Northeast Region Partner of the Year and a 5X WatchGuard Partner of the Year. Contact: Carl Mazzanti 201-360-4400 or emazzanti.net Twitter: @emazzanti Facebook: Facebook.com/emazzantitechnologies.
Download the free article: How to Select an IT Provider here.