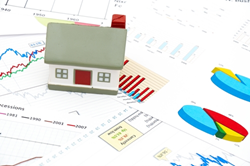 interest rates in the nation could continue to be low
Chicago, IL (PRWEB) April 10, 2015
With current mortgage rates near historic lows, The Federal Savings Bank thinks prospective homebuyers and existing homeowners can look forward to more affordable mortgage payments this year. Interest rate forecasts for 2015 suggest that mortgage refinance activity will increase as well as home sales due to a rise in housing affordability.
Here are trends in mortgage rate forecasts for 2015:
1. Fixed-rate mortgage rates to stay low
While job numbers have improved throughout 2014, this year, the Federal Reserve Bank seems hesitant to increase rates until economic indicators show stability. This could result in mortgage rates continuing to remain low until the Fed decides to raise interest rates. Forecasting future interest rates, Bankrate.com anticipates the 30-year fixed-rate mortgage will remain below 5 percent in 2015.
2. Mortgage application volumes may increase
Low mortgage interest rates could drive a jump in mortgage application volumes. A weekly Mortgage Bankers Association report revealed total mortgage application volume increased 9.5 percent in the week ended March 20. The MBA noted mortgage application volumes improved year over year, which could be a positive sign for growth in future home sales.
"Low mortgage rates and more importantly continued improvements in the job market are the likely drivers behind this increase, " said Michael Fratantoni, MBA chief economist, noting the rise in mortgage application volumes, according to CNBC on March 25th.
3. Mortgage refinancing activity to rise
As mortgage application volumes surge, refinancing activity could also see higher numbers. Existing homeowners often want to take advantage of a low-rate mortgage, especially as rates are near historic low levels. Many current homeowners may think of 2015 as the right time to refinance to reduce the interest rate for their mortgage.
"Affordability is greatly impacted by mortgage rates, so waiting a year to buy as affordability declines may force homebuyers to consider alternative options such as hybrid-adjustable mortgages that have lower rates," said Jonathan Smoke, realtor.com chief economist, according to CNBC.
4. Slow international economic growth to keep US mortgage rates low
In a collection of mortgage rate forecasts, themortgagereports.com predicted on January 3rd that low interest rates are here to stay in the U.S. because of slow growth overseas. While China and members of the Eurozone have had booming growth in the past, they are seeing sluggish economic expansion. With less international investment in the U.S., interest rates in the nation could continue to be low, according to Dan Green, chief publishing officer of the mortgage news website.
5. Prospective homebuyers may be more confident in entering the market
With low interest rates, homeowners may feel more compelled to buy in 2015 than in previous years because they anticipate low rates rising in the coming years. Since lending regulations have become less strict for down payments, homeowners could be more confident heading into the housing market because they are more likely to afford their mortgage payments with lower interest rates.
Home buyers or owners interested in applying for a mortgage, or refinancing their existing mortgage, can contact the Federal Savings Bank, a veteran owned bank, to learn more.