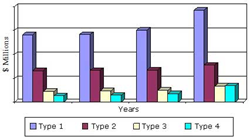 The global market for cardiac medical devices is projected to reach nearly $67.5 billion by 2019
Wellesley, Mass. (PRWEB) April 10, 2015
BCC Research (http://www.bccresearch.com) reveals in its new report on cardiac medical devices, that the developing healthcare sector, the advanced infrastructure with infusion of new professional skills in emerging markets, and the increase in the availability of medical insurance and reimbursement acceptance for a wide range of cardiovascular diseases in developed markets are all playing significant roles in the expansion of the cardiac equipment market.
The economic advances in emerging nations such as India, China, Brazil, Mexico, South Africa and Russia is expected to boost the global demand for cardiac equipment. These markets are poised to register strong growth over the next five years (2014 to 2019). North America is the largest market for cardiac devices with a 47.1% share of the 2013 global market. The European and emerging markets held respective shares of 22.6% and 30.3% in 2013.
The introduction of mobile telemetry and remote monitoring in the cardiac field has led to an increase in revenues for alternate treatments, emergency medical services (EMS) and ambulatory services segment. Technological advancements such as the introduction of magnetic resonance imaging (MRI) pacemakers, subcutaneous implantable cardioverter-defibrillators (ICDs) and home automated external defibrillators (AEDs) are fueling the growth of the defibrillator and implantable cardiac device markets.
"The market for cardiac devices has shown steady growth over the last five years," says BCC Research analyst Shalini S. Dewan. "The market leaders are in the process of further innovation, improvement and development of these products. The introduction of innovative devices and the changing lifestyles of patients with heart disease have played a pivotal role in the growth of this market."
The market for cardiac medical devices is projected to reach about $67.5 billion in 2019. The global market for cardiac equipment grew from $49.4 billion in 2013 to $52 billion in 2014. The market for pump and heart-lung machines grew from $2.6 billion in 2012 to $3.4 billion in 2014. This market segment will experience a compound annual growth rate (CAGR) of 14.7% in the next five years.
Cardiac Equipment: Technologies and Global Markets explores the current and future strategies of the major companies within the cardiac equipment market, which includes pumps and heart-lung machines, diagnostics, defibrillators, implantables and surgical equipment. Revenues are broken down by region and sales figures estimated for the five-year period from 2014 through 2019.
Editors and reporters who wish to speak with the analyst should contact Steven Cumming at steven.cumming@bccresearch.com.
About BCC Research
BCC Research publishes market research reports that make organizations worldwide more profitable with intelligence that drives smart business decisions. These reports cover today's major industrial and technology sectors, including emerging markets. For more than 40 years we've helped customers identify new market opportunities with accurate and reliable data and insight, including market sizing, forecasting, industry overviews, and identification of significant trends and key market participants. We partner with analysts who are experts in specific areas of industry and technology, providing unbiased measurements and assessments of global markets. Recently selected as the world's greatest market research company, BCC Research is a unit of Eli Global, LLC. Visit our website at http://www.bccresearch.com. Contact us: (+1) 781-489-7301 (U.S. Eastern Time), or email information(at)bccresearch(dot)com.