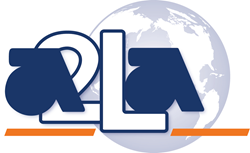 Frederick, MD (PRWEB) April 09, 2015
A2LA is proud to announce that its Forensic Science Accreditation Program has been approved by the Missouri Department of Public Safety to accredit crime laboratories in the State of Missouri. The Missouri Revised Statutes, Chapter 650, Department of Public Safety (§650.060.1) requires that, as of December 31, 2012, any crime laboratory providing reports or testimony to a state court pertaining to a result of the forensic analysis of evidence shall be accredited by an accrediting organization approved by the Department of Public Safety.
The National Commission on Forensic Science, established by the Department of Justice (DOJ) in 2013, has twice reviewed a proposed requirement that all federal forensic laboratories and crime scene units and those receiving federal funds gain accreditation to an internationally-recognized accreditation standard, such as ISO/IEC 17025 for testing, ISO/IEC 17020 for inspection (crime scene), and ISO 15189 for clinical testing. A2LA's recent approval in Missouri will ensure seamless transitions for organizations to meet the requirements of the National Commission and state regulations.
About A2LA:
A2LA is a non-profit membership association with over 35 years of experience providing internationally-recognized accreditation and training services. A2LA offers a forensic accreditation program for forensic testing laboratories (ISO/IEC) and crime scene units (ISO/IEC 17020) and is internationally-recognized through the International Laboratory Accreditation Cooperation (ILAC) Mutual Recognition Arrangement (MRA). A2LA also offers accreditation to ISO/IEC 17065, ISO/IEC 17043, ISO 15189, CLIA requirements and ISO/IEC Guide 34.