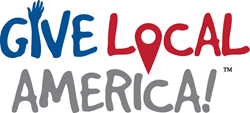 Austin, TX (PRWEB) April 09, 2015
With one month to go until the country's largest crowdfunding event, Kimbia today announced that more than 8,000 nonprofits around the United States have registered for Give Local America 2015 (GLA), an increase of 15% over 2014. The inaugural 2014 event raised $53 million for 7,000 nonprofits in communities around the country, making it the largest crowdfunding event to date.
GLA 2015 will begin at 12:00 am ET on Tuesday, May 5, 2015, and run nonstop for 24 hours until 12:00 am PT on May 6. Registration for GLA 2015 will continue through April 12th.
While most nonprofits participate in GLA through their local community foundation, not all organizations benefit from a local organizing partner. This year, they can register independently. In 2014, 1,000 independent nonprofits registered for GLA. The 2015 event takes this into consideration, allowing individual nonprofits to register via givelocal15.org.
"In 2014, many organizations received two-thirds of their giving day donations from first-time donors," said Dan Gillett, Kimbia's Chief Executive Officer. "The ability to reach new audiences through GLA is significant for nonprofits, which typically find it very hard to develop new donors. I believe the sheer power of our combined efforts delivers this capacity, providing nonprofits an awareness and fundraising platform they ordinarily wouldn't have."
Nonprofits preparing for GLA 2015 have several resources on the Give Local America website to help them succeed. Resources include a comprehensive Frequently Asked Questions (FAQ) document, information for promotional partners and sponsors, and an event planning and optimization toolkit. Kimbia also is providing access to a third-party foundation for gift processing for organizations without a community sponsor.
About Kimbia:
Our flexible, best-of-breed, online fundraising and crowdfunding platform enables you to create deeper donor relationships by leveraging the strengths of each channel while keeping your donors at the center of all development activities. Ultimately this approach results in greater brand awareness, giving and lifelong loyalty.
We are proud to support more than 19,000 organizations to date, including American Red Cross, American Heart Association, Smithsonian Institution, Columbia University, Georgetown University, University of California, Berkeley, Communities Foundation of Texas, GiveMN, The Boston Foundation, and The Miami Foundation. For more information, visit Kimbia.com.
About Give Local America:
Give Local America is a one-day national crowdfunding event that empowers every person to give back to their local communities by supporting the organizations they trust to tackle today's most critical issues. The campaign is driven by the idea that every individual and every company has the ability to contribute to the betterment of their community, and that every contribution, no matter the size, makes a difference. Give Local America is an initiative of Kimbia, the industry leader in providing trusted online fundraising technology and services that make it easier and faster for charities to find, convert and retain donors and supporters.
For more information about joining Give Local America 2015, contact Lori Finch at (512) 961-5615 or lori(at)givelocalamerica(dot)org.
To sign up for Give Local America 2015 updates, visit http://www.GiveLocalAmerica.org, and join the conversation on Twitter by following @GiveLocal15.