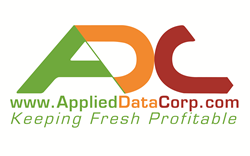 Tampa, Florida (PRWEB) April 13, 2015
Applied Data Corporation (ADC), a leading provider of Fresh Item Management (FIM), recipe management and scales management software to the grocery retail and food service industries, announces that Milam's Markets, a 4 store chain headquartered in Miami, Florida, has selected and implemented ADC's InterScale Scales Manager.
Milam's Markets was looking for a centralized scales management solution to work with their Hobart and Mettler Toledo scales, which led to their selection of ADC's InterScale Scales Manager. Additionally, ADC provided consulting services to assist Milam's Market with organizing their data structure to ensure it would allow for seamless future integrations and implementations of software.
With InterScale, Milam's Markets can manage all of the data for their barcode labeling scales, including change batch creation and management, performing network tests and re-loading scales with item price and food safety information.
"We're pleased to see Milam's Markets successfully install our InterScale Scales Manager in their 4 stores," said Steve Loveridge, CEO at ADC. "We look forward to working with Milam's Markets on future Fresh Item Management projects."
The InterScale Scales Manager is one of the three software systems that comprise InterStore, ADC's integrated fresh item management software suite. The other two systems are: the NutriGen Recipe Manager, which derives the true cost of recipes (including packaging and labor), as well as managing all of the allergen and nutritional facts through their recipes for legally compliant labeling, and the P-Cubed Production Manager, which automates, manages and tracks shrink, inventory and production in the fresh departments of grocery stores.
For more information, please contact:
Jamie Simon
+1.813.849.1818 Ext. 2238
About Milam's Markets
We aren't some superstore that doesn't have any roots to the community we serve- Milam's Markets is a Florida family owned business that has been employing Florida workers and contributing to our local community since 1984.
About Applied Data Corporation (ADC)
Since 1989, Applied Data Corporation (ADC) has specialized in the development of data-management solutions for the supermarket, grocery and fresh-food industries. The InterScale scales management software developed by ADC is a global technology leader for host management of supermarket barcode-printing scales and printers. The InterScale system is a member of ADC's InterStore suite of fresh applications which also includes: NutriGen recipe management and P-Cubed shrink management, fresh inventory management, perishable production planning and demand-driven ordering. InterStore consolidates ADC's lead in the Fresh Item Management (FIM) software market with an integrated fresh software suite to provide greater efficiencies and optimize production in the grocer's fresh-food departments. ADC has over 125 supermarket chains and over 10,000 stores installed in 11 countries. For more information on ADC visit http://www.AppliedDataCorp.com.