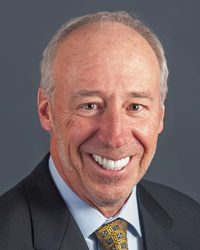 We are looking forward to the contributions he will make and the increased value we will be able to bring our clients as a result
Knoxville, TN (PRWEB) April 14, 2015
PYA, a national professional services firm specializing in healthcare and business consulting, tax, audit, valuation services, and public policy, has announced the addition of Michael Levesque to its leadership team as the firm's Senior Director of Marketing and Business Development. Michael brings exceptional leadership, analysis, and communications expertise to his role at PYA. His career has revolved around directing professionals to create thriving, collaborative organizations.
PYA President Marty Brown said, "Michael will be a valuable leadership addition to our firm. We are looking forward to the contributions he will make and the increased value we will be able to bring our clients as a result."
Levesque has accrued considerable leadership experience over a career that has spanned more than 30 years, during which time he has held directorial, senior-level executive, and C-suite positions for both small and large organizations across diverse industry sectors, including Regal Entertainment Group, Merritt Financial Services, JoshCo, and DIREC Consulting. This experience has afforded him insight into creating effective, cooperative business relationships. He has driven the growth of multiple companies through his understanding of marketing, analytics, business strategy, organization, and planning.
"I am pleased to join a firm that has seen tremendous growth over the last three decades and am eager to help catapult that success as we look to the firm's future," said Levesque. "We are committed to assessing the needs of our clients and developing the tools and resources that will further their growth as well."
A Bachelor of Science graduate of Connecticut University, Levesque has dedicated himself to charitable and trade organizations, including the Regal Foundation and the Tennessee Solar Energy Industries Association. He currently devotes time to facilitating a life group for business owners, as well as providing mentorship to entrepreneurs in the areas of organization, structure, planning, and strategy.
About PYA
For over three decades, Pershing Yoakley & Associates (PYA) has provided timely insight, strategic support, and exceptional professional service, helping clients thrive in the midst of rapid change. PYA was named to INSIDE Public Accounting's 2014 list of the fifty "Best of the Best Accounting Firms" and is ranked by Modern Healthcare as one of the nation's largest privately held healthcare management consulting firms. For more information, visit http://www.pyapc.com/.