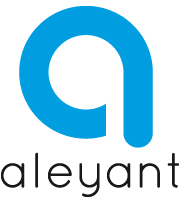 Wheaton, IL (PRWEB) April 20, 2015
April 21st Session Features Aleyant Customers and Real-World Results
Aleyant, an innovative leader in providing robust software services to the graphic communications industry at value-driven prices, today announced it will be offering a free educational webinar session on April 21st. Build Successful B2C Strategies into Your Web-to-Print Business will feature John Crisp from PrintStarNow and Chris Glass from Doorhangers.com, who will discuss how they have achieved success in the B2C space, driving new revenue streams.
Space is limited. Register today by visiting http://pressero.com and selecting the Webinars tab.
The session, which begins at 1 PM Central, will provide details and insight on how four key strategies have helped these companies achieve success. These include:
-Search Engine Optimization (SEO)
-Market Segmentation
-Marketing
-Pricing
"We are starting to see more print companies take advantage of the B2C opportunities offered by Web-to-Print storefronts," said Greg Salzman, Aleyant's President. "Tackling the online retail print market space can be intimidating for commercial and specialty printers, wide format shops, and brokers, but we believe that the guidance attendees will receive during this special webinar session will leave them with great actionable ideas and a sense of confidence that B2C can be a terrific enabler for business growth. It will also be a good opportunity to ask questions of our forward-thinking print service provider guests. This is another in our popular series of web to print webinars you will not want to miss!"
Space is limited, so register today by visiting http://www.Pressero.com and select the Webinars tab.
Pressero Web-to-Print
Aleyant Pressero™ is an affordable and easy-to-use cloud-based B2B or B2C online storefront solution that can quickly and easily be customized to your needs as well as your clients'. This includes 'mobile-first' responsive designs for branded sites to ensure proper display regardless of the viewing device being used. Pressero includes Aleyant eDocBuilder™, a web-based online design and variable data publishing system. eDocBuilder was built specifically to easily integrate into Aleyant or third-party web-to-print or MIS solutions. eDocBuilder features advanced typography control, imposition, scripting support, PDF workflows, rapid template creation, Excel merge capabilities and more. Aleyant's Automated Workflow Integrator™ (AWI) connects online stores to back-end prepress and production worklow. AWI uses a rules-based approach to automate such processes as retrieving online orders, file renaming, unzipping zipped files, or sending files and metadata directly to a RIP for processing, eliminating manual steps in the workflow. Aleyant Print Job Manager™ is MIS/ERP simplified. It uses a new mobile, cloud-based approach to MIS that includes a fast means of generating market-driven pricing, job management, inventory control, planning and estimating. For more information about Aleyant offerings, please visit http://aleyant.com or call +1.630.929.0104.
Our blog can be found at blog.pressero.com.
About Aleyant Systems
Founded in 2005, Aleyant is an innovative leader in providing robust software services to the graphic communications industry at value-driven prices. Its expertise lies in developing highly functional and flexible applications using the most current Web development technologies available, including workflow aimed at lights-out automation. Its flagship web-to-print software, Aleyant Pressero™, is a highly customizable retail and business-to-business storefront interface and has launched many of its clients into the exciting world of Internet-based print sales. Aleyant also offers a Web-based online design and variable data publishing (VDP) system, Aleyant eDocBuilder™, as a separate product. Aleyant's solutions are integrated with multiple MIS and web-to-print systems.