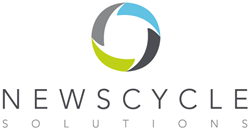 (PRWEB) April 09, 2015
Newscycle Solutions announces the release of Newscycle Circulation InSight v2014.2. The new analytics software release includes expanded digital subscription capabilities, several key reporting enhancements, and increased user flexibility. The new data points and reports in Newscycle Circulation InSight v2014.2 give publishers deeper access into customer subscription information, providing greater opportunities to sustain and expand audience reach through increased subscriber insight.
"The version 2014.2 release provides digital reporting capabilities that customers have requested to be proactive in growing and keeping an audience," said Jim Williams, Newscycle's Director of Product Strategy, Data and Analysis. "Our team is proud of this release and, as an added bonus, the InSight data works very well with Newscycle's Digital Paymeter."
Newscycle Circulation InSight 2014.2 new features and enhancements include:
Digital subscription fields and reports – new reports show how customers accessed the digital edition of a publication. Users can view a customer's point-of-entrance directly instead of looking through the entire history.
Demographic statistic reports - using the demographic capabilities in Newscycle Circulation, three standard reports have been added to showcase important data points:

Demographics Statistics by Campaign
Demographics Statistics by Campaign Group
Demographics Statistics by Campaign Offer
Truck Relay information added in draw reporting – users now have access to truck-relay information in the Draw area. Complicated truck-relay details are instantly available in simplified new reports.
High impact performance improvements – general usability enhancements in the new version include:

Indexes to improve loading speed
Improvements made to the processing of Subscription Copy Rate and Draw records.
Optimization to the Phone load package
About Newscycle Solutions
Newscycle Solutions, which was formed by the combination of DTI, SAXOTECH, Atex AdBase and MediaSpan, delivers the most complete range of software solutions for the global news media industry, including news content management, advertising, circulation, audience, and analytics. Newscycle is a trusted technology partner serving more than 750 media companies with 8,000 properties across more than 30 countries on six continents. The company is headquartered in Bloomington, MN and has U.S. offices in Florida, Michigan and Utah; with international offices in Canada, Denmark, Germany, Malaysia, Norway, Sweden, and the United Kingdom. For more information, go to: http://www.newscycle.com.
Media Contact:
Lisa Speth
Newscycle Solutions
Marketing Communications Manager
lisa.speth(at)newscycle(dot)com
+1(801) 853-5068