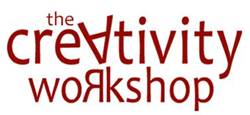 The April New York Creativity Workshop will focus on the importance of creativity in everyday life.
New York, New York (PRWEB) April 10, 2015
Representatives with The Creativity Workshop announced today that it will hold two, three-day workshops, and two four-day workshops over the next seven months in New York.
"These workshops will focus on different aspects of creativity," said Ceci Glusman, spokesperson for the company, said The Creativity Workshop in New York. "The April New York Creativity Workshop will focus on the importance of creativity in everyday life."
Glusman went on to reveal that the four-day workshops meet three hours per day, from 10:30 AM to 1:30 PM. The three-day workshops meet 3½ hours per day, from 10 AM to 1:30 PM.
The dates and locations for the workshops are: April 17 – 19 and the October 23 – 26. The workshops will take place at Adelante Studios located in the Manhattan's Chelsea neighborhood, on West 31st Street, between Fifth and Broadway Avenues.
The June 5 - 7 and the August 14 - 17 workshops will take place at The Alvin Ailey Studios located on 405 West 55th Street (corner of 9th Avenue).
Glusman explained that the Creativity Workshop in New York City will help participants become more creative in their personal and professional lives. She added that the creativity classes provide the tools of creative writing, memoir, art, photography, storytelling, mapmaking, and guided visualization.
Rita Foley, former president of MeadWestvaco; PetSmart and Dresser-Rand board member in New York, said she highly recommends the workshops.
"I would strongly recommend attending this workshop and sending your employees to it," Foley stressed, before adding, "In an amazingly short period and for a small investment, you walk away with ideas on how to free oneself from rigid and restrained thinking and how to allow creativity to flow into many aspects of work."
Glusman noted that participants come from many different countries and professional fields, including business, education, psychology, the sciences, and the arts.
"Many people who have taken the workshop say that our creativity classes were a transformative experience, helping them to write their books, start new companies, complete long overdue projects, transition to rewarding retirements, and change the way they look at life," Glusman said.
For more information, please visit: http://www.creativityworkshop.com/newyork.html.
About The Creativity Workshop
The Creativity Workshop is based in New York City and is taught around the world.
The Creativity Workshop was established in 1993 by educator and writer Shelley Berc and multimedia artist Alejandro Fogel. The organization is dedicated to teaching individuals and groups about creative processes.
Contact Details:
The Creativity Workshop
One Columbus Place
40th Floor Suite N40F
New York, NY 10019
Tel: (212) 203-3252
Email: questions(at)creativityworkshop(dot)com
Source: The Creativity Workshop
###