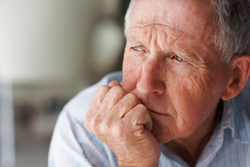 "Having a medical order that plainly state a patient's end-of-life care decisions provides the necessary clarity for healthcare professionals across all healthcare settings."
Norwell MA (PRWEB) April 13, 2015
Family members often face making tough healthcare decisions during a crisis – when decision making is most difficult. Welch Healthcare & Retirement Group of Massachusetts understands how difficult and uncomfortable having a conversation about end-of-life care can be. When a loved one is diagnosed with a terminal illness, however uncomfortable, it is critical for the patient, as well as healthcare professionals and family members, to plan ahead to ensure a person's decisions regarding life-sustaining treatments will be carried out.
The Medical Orders for Life-Sustaining Treatment (MOLST) program, implemented in Massachusetts in 2014, is a medical form designed to improve the quality of care patients receive at the end of life by translating their decisions about life-sustaining medical treatments into medical orders.
"Having a medical order that plainly state a patient's end-of-life care decisions provides the necessary clarity for healthcare professionals across all healthcare settings," says Nancy Zappolo, director of referral & case management for Welch Healthcare & Retirement Group, explaining the goal of the Massachusetts Department of Public Health statewide initiative. Zappolo also pointed out that with MOLST, family members can receive peace of mind knowing that their loved one's wishes are honored.
Life-sustaining measures include but are not limited to the following:

Resuscitation (CPR)
Ventilation
Dialysis
Transfer to the hospital
Artificial Nutrition
Artificial Hydration
It is important to understand the distinction between MOLST and a Health Care Proxy. The purpose and use of MOLST is very different from the use of a Health Care Proxy. MOLST is a medical document for individuals of any age with advanced illness, outlining current medical orders for life-sustaining measures. A Health Care Proxy is a legal form for individuals of any age, healthy or sick, authorizing another person to act as their health care agent for future health care decision-making if the individual is unable to express or make their decisions known.
To learn more about MOLST or download a form visit: http://molst-ma.org/about
Welch Healthcare and Retirement Group is a trusted family-owned senior services company. For over 65 years, the Welch Group has been a leading provider of rehabilitation, skilled nursing, Alzheimer's and Memory Care, assisted living and independent living options, adult day health and home care services in Massachusetts. To learn more visit http://www.welchhrg.com