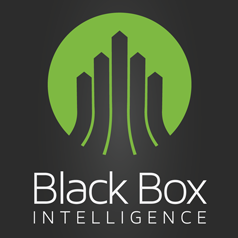 "the outlook for the restaurant industry remains extremely positive. While the March jobs report was soft, rising job openings and low unemployment claims point to rebound in payroll growth. " - Joel Narroff, Naroff Economic Advisors
Dallas, Texas (PRWEB) April 10, 2015
Q1 final results show same-store sales growth was 2.8% during Q1, becoming the best quarter for the industry since the recession. These results support the idea that the restaurant industry may now be entering a new cycle of sustained growth. This insight comes from data reported by TDn2K's Black Box Intelligence through The Restaurant Industry Snapshot for March, based on weekly sales from over 20,000 restaurant units representing $48 billion dollars in annual revenue.
Same-store sales growth for March was 0.8%, a significant drop from the 2.2% reported for February, but which can be explained mostly by the unusually cold weather experienced by many regions of the country.
"We continue to be optimistic about this new cycle of opportunity for the restaurant industry. For the first time since the recession, the industry has reported three consecutive quarters of same-store sales above 1.0% and the last two quarters have both been above 2.0% (also a first in over six years)," commented Victor Fernandez, Executive Director of Insights and Knowledge for TDn2K. "Though job gains slowed down during March and the unemployment rate remained at 5.5%, we believe our economy is already at full employment levels. Moreover, the unusually cold March experienced by many regions of the country may be an important factor behind the job growth slowdown, which hints at a recovery during April."
"Consumers also seem to share our optimism," continued Fernandez, "as shown by the rebound of consumer confidence in March after a small decline the previous month. Although the March and Q1 same-store sales growth results are somewhat obfuscated by the effects of the extreme winter conditions experienced this year, the economic foundation underlying the strong sales growth reported for Q1 supports the idea that the industry's growth goes beyond just having some relatively favorable weather conditions during the first half of the quarter. The clearest example of the strength behind the restaurant industry sales can be found when looking at the gap between the same-store sales growth reported for each of the last three quarters when compared with the growth rate reported for the same quarter a year ago. The gap in performance has been widening: the difference between the same-store sales growth rates for Q3 of 2014 and 2013 was 1.5%, while for Q4 it was 2.9% and it again increased to 3.6% for the first quarter of 2015."
According to TDn2K retained economist Joel Naroff, President of Naroff Economic Advisors, "the outlook for the restaurant industry remains extremely positive. While the March jobs report was soft, rising job openings and low unemployment claims point to rebound in payroll growth. More importantly, wage gains are accelerating and the low energy costs are leaving more money in peoples' wallets. There is a lag between rising incomes and increased spending as households first put their financial houses in order. Then they start spending on those little things, such as eating out, they have given up. We should start seeing demand speed up by late spring."
Traffic continues to be the main challenge for the industry. Although the -0.6% same-store traffic growth reported for Q1 is the second best quarter in the last two years, it does represent a 0.4% decline from the value reported for Q4. It is also evidence that even with the improved economic conditions the chain restaurant industry continues losing diners on a year-over-year basis. March's same-store traffic growth of -2.4%, negatively affected by the unseasonably bad weather this year, contributed to the drop in traffic during the quarter. As a comparison, traffic growth during February was -1.0%.
When it comes to job growth, the restaurant industry continues to reflect the increased activity of the national economy. Year-over-year growth in number of jobs in restaurants increased by 2.9% during February based on the latest numbers reported by TDn2K's People Report.
The industry has now grown its number of jobs at about 3.0% or above for the last fifteen consecutive months. The augmented number of job opportunities being created within and outside the industry has also meant restaurant hourly employees and managers have been more inclined to leave their current positions than they were in previous years. This has been proven through the rising turnover levels that have been reported for restaurant hourly employees for the past eighteen months, with February becoming the latest month in which rolling 12-month turnover has risen. Although annual turnover had also been rising for almost a year, February saw a small down-tick in this metric. "Given the current job market and overall economic conditions," said Fernandez, "we expect management turnover (which is already at levels not seen since before the recession) to remain flat or even continue increasing in the next few months."
Restaurant guest satisfaction, measured by TDn2K's White Box Social Intelligence, reported that during March "food" continued to be the top attribute (out of food, service and intent to return) that generates the vast majority of online mentions when people talk about chain restaurant brands on social media. However, "service" was the only attribute that increased its share of mentions during the month, going from 8.8% to 12.4%. This comes from a sample of 4.9 million distinct social media generate mentions tracked during the month.
Although "service" increased its overall number of mentions in March, this increase was not necessarily a good thing for restaurants. The percentage of positive mentions for this attribute dropped significantly from 33% in February to only 18% during March. The best performing industry segment based on this attribute in terms of its percentage of positive mentions was Upscale Casual/Fine Dining, a significant shift from the best performing segment during February which was Family Dining.
The percentage of positive mentions regarding food dropped during the month; going from 34% in February to 29% in March. The percentage of positive "intent to return" mentions remained flat at 46% for both months. The best performing segment regarding positive food mentions was also Upscale Casual/Fine Dining while based on positive service mentions it was Casual Dining. Overall, this month's results show a departure from February's lower guest check top performers of Quick Service and Family Dining, with the industry reverting to having predominantly Upscale Casual/Fine Dining as the segment which tends to generate the highest percentage of positive mentions.
The Restaurant Industry Snapshot is a compilation of real sales and traffic results from over 190 DMAs representing 110+ restaurant brands and over 20,000 restaurant units that are clients of Black Box Intelligence, a TDn2K company. Data is reported in five distinct segments: casual dining, upscale/fine-dining, fast casual, family dining and quick service. TDn2K is also the parent company to People Report and the new White Box Social Intelligence. People Report tracks the workforce analytics of one million restaurant employees. White Box Social Intelligence delivers consumer insights and reveals online brand health in relation to operational metrics. TDn2K reports on over 30,000 restaurant units, one million employees and 48 billion dollars in sales.