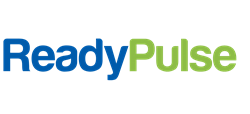 "The ReadyPulse Demandware LINK Cartridge helped us greatly speed up the process of deploying albums of user generated content on our e-commerce site, blog, and social platforms." - Thadeous Cooper, Astrogaming Digital Marketing Manager
San Carlos, CA (PRWEB) April 09, 2015
ReadyPulse is a proud sponsor of the 2015 Demandware XChange Conference taking place on April 13-15th at the ARIA Resort & Casino in Las Vegas, Nevada. The XChange Conference brings together the extended Demandware community for an exchange of information, ideas, and strategies for driving innovation and growth in the retail marketplace.
As a Demandware LINK Partner, with a certified Demandware LINK Cartridge, ReadyPulse integrates social user-generated content with e-commerce product catalogs. The LINK Cartridge allows brands to seamlessly integrate ReadyPulse's award-winning and patented technology within the Demandware platform to display shoppable user generated content on the home page, category pages, and product detail pages.
ReadyPulse provides inspirational marketing for aspirational brands using Demandware such as vineyard vines, Quiksilver, Roxy, DC Shoes, Astrogaming, and Skullcandy. In addition to identifying the most engaging existing social content, ReadyPulse works with brands to develop and manage social brand ambassador programs to generate high-quality, product relevant, authorized user generated content to be used in their marketing in real time.
"The ReadyPulse Demandware LINK Cartridge helped us greatly speed up the process of deploying albums of user generated content on our e-commerce site, blog, and social platforms. We enjoy working with ReadyPulse; they save our marketing, e-commerce, and development teams time and energy with their seamless implementation integration." - Thadeous Cooper, Astrogaming Digital Marketing Manager
ReadyPulse is changing the face of digital marketing, to shape the future of retail with the customer at the front and center.
Come face-to-face with your best marketing asset, authentic brand visuals from your best customers and fans. Stop by ReadyPulse's booth for more information.
About ReadyPulse
ReadyPulse is changing the face of digital marketing by providing "Inspirational Marketing for Aspirational Brands." The award winning and patented technology platform, Pulse Marketing Suite, is powering social ambassador programs and social content displays for over 100 of the world's leading brands including, Nike, Red Bull, Twitter, The North Face, Adidas. ReadyPulse customers see significant increases in brand impressions, content engagement, and online revenue, often exceeding a 10X ROI for their investment. As a venture backed firm with locations in San Carlos and Oakland, CA and Redmond, WA ReadyPulse is hiring and expanding regionally. For more see http://www.readypulse.com
Facebook: http://www.facebook.com/readypulse
Twitter: @readypulse
Instagram: @readypulse
LinkedIn: http://www.linkedin.com/company/readypulse
Google+: http://www.plus.google.com/+Readypulse
About the Demandware XChange Conference
Demandware XChange is Demandware's annual gathering of clients, partners and employees. The XChange Conference brings together the extended Demandware community for a dynamic exchange of strategies, information and ideas for driving innovation and accelerating growth in the evolving retail marketplace, where connected consumers increasingly dictate the terms of engagement. Attendees will hear thought-provoking keynote speakers; choose from more than 40 breakout sessions, boot camps and technical workshops tailored to the needs of business and technical professionals; and participate in peer networking forums and activities. More than 1,200 attendees are expected at the 2015 Conference, taking place April 13-15 at the ARIA Las Vegas. The Demandware XChange Conference is an invitation-only event. For more information, go to http://www.demandwarexchange.com.