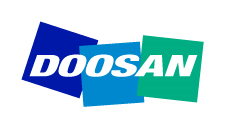 South Windsor, Connecticut (PRWEB) April 09, 2015
Doosan Fuel Cell (Doosan) has appointed Dr. Sathya Motupally as its Chief Operating Officer (COO), according to Doosan President and CEO Jeff Hyungrak Chung. Dr. Motupally, a 13-year industry veteran who previously served as Doosan's Vice President of Research, will be the company's first COO.
"We embrace the opportunity to promote individuals within our company," said Chung. "The COO position was created to help us to achieve our strategic company vision. Sathya's broad business experience, which includes research and development, manufacturing, operations, service and installation, combined with his proven leadership skills, make him highly qualified for this pivotal new role."
The growth of Doosan's leadership team coincides with the company's expansion in the global fuel cell market, particularly in North America and Asia. Dr. Motupally worked at DuPont and Gillette prior to beginning his career in the fuel cell industry. In 2002, he joined United Technologies Corp (UTC), whose 50-plus years of fuel cell technology assets were acquired by Doosan in July 2014.
"I've been a part of the industry long enough to recognize that Doosan stands apart from other market leaders through its vision and commitment to building a sustainable energy future that will benefit society," said Dr. Motupally. "Fuel cells are the future; in fact, they are vital. To cope with seasonal demands, power producers have begun to utilize natural gas and renewable energy solutions in place of coal, a trend that will likely continue over the next few decades. Fuel cells can acquire up to 90% efficiency from natural gas while eliminating pollution and therefore are a dynamic component for building energy efficiency."
Dr. Motupally, 43, holds an MBA from Carnegie Mellon University and a Doctorate in Chemical Engineering from the University of South Carolina.
About Doosan Fuel Cell America, Inc.
Doosan Fuel Cell America, Inc. (Doosan) is a subsidiary of Doosan Corporation, a South Korea-based industrial company founded in 1896 that has current operations in 38 countries and has been a Fortune Global 2000 company since 2007. Doosan, located in South Windsor, Connecticut, designs, engineers, manufactures and services their PureCell Model 400 fuel cell in commercial and industrial applications. Formed in July 2014 following Doosan Corporation's acquisition of ClearEdge Power (formerly UTC Power), Doosan is the U.S. arm of the Doosan Fuel Cell Business Group and focuses on the production of a 400-kilowatt phosphoric acid fuel cell capable of supplying combined heat and power to building and utility systems. With its growing team, and focus on innovation and technology leadership, Doosan's stated vision is to be the global leader in the fuel cell industry. For more information about Doosan Fuel Cell America, Inc., please visit http://www.doosanfuelcell.com.
###