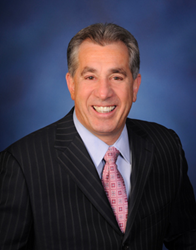 "I wanted to create a resource for new leaders and managers," says Mr. Gaetani, "People appreciate a personal touch, and I am very happy to pass on my advice."
Sutton, MA (PRWEB) April 10, 2015
April 9, 2015
Francis Gaetani Announces Whitepaper Release
Human Resources Whitepaper Provides Advice to Industry Leaders
Francis Gaetani, President and CEO of Gaetani Associates, is pleased to announce that his most recent whitepaper, "Human Capital: The 4 Best Ways to Manage Your Biggest Assets" is now published to his website, http://francisgaetani.com/human-capital-francis-gaetani/. The whitepaper is a great guide for anyone in a management or leadership position who is looking to make a positive impact on their employees.
Always interested in the benefit and wellbeing of his employees, Fran Gaetani is very excited to share his tips and tricks with his colleagues in the industry. "I wanted to create a resource for new leaders and managers," says Mr. Gaetani, a graduate of St. Michael's College at Winooski, VT. "People appreciate a personal touch, and I am very happy to pass on my advice." Gaetani's whitepaper is available for free on his website, francisgaetani.com. He hopes that leaders and managers of all career levels will be able to benefit from the information in his whitepaper.
In 1987, Fran Gaetani began his job at Sani-Fresh International, where he was promoted to the New England Sales Manager, which covered the sales for all six New England states. He then became Vice President of Sales for the East Coast Region at Minnetonka. For the past two decades, Gaetani Associates has been providing high level service to New England companies. Years of experience in the areas of sales and marketing have led Gaetani to believe that meaningful services and content deliver better results than the worn-out tactics like cold-calling, spam, and telemarketing.
Mr. Francis Gaetani is an expert marketer whose marketing efforts focus on boosting the presence and sales of his clients on a long-term basis. Mr. Gaetani maintains that this can only be accomplished by new-age thinking and understanding the challenges and opportunities in the ever expanding world of sales and marketing. He lives with his family in Sutton, MA, where he is an active member of the community and acts as head coach for the town's boys' basketball league.