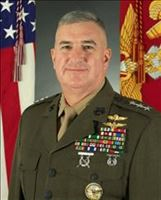 Arlington, Virginia (PRWEB) April 11, 2015
The Marine Corps Association & Foundation, in conjunction with Brigadier General Kevin J. Nally, Director, C4/Chief Information Officer of the Marine Corps, will host the 12th Annual MCA&F C4 Awards Dinner on Thursday, April 30, 2015 at the Renaissance Capital View Hotel in Arlington, Virginia.
The dinner serves as the annual opportunity to recognize the professional achievements of the top performing Marines in the C4 community during 2014.
The evening will start with a no-host reception at 6:00 Pm with dinner following at 7:00 Pm.
The event's guest speaker, LtGen Glenn M. Walters, Deputy Commandant for Programs and Resources, will help present the evening's awards which include the LtCol Kevin M. Shea Memorial Unit Award, the General Alfred M. Gray Trophy, three Herbert Littleton Trophies and the James Hamilton Information Technology Management Civilian Marine Award.
Attendance is $45.00 for MCA&F members and $65.00 for non-members. Active duty Marines may attend at no charge, but must RSVP by April 24.
Reservations can be made online at http://www.mca-marines.org/events or by calling 703-640-0174.
The Marine Corps Association & Foundation is the preeminent association and foundation for all Marines and friends of the Corps dedicated to the development and recognition of professional excellence and expanding the awareness of the rich traditions, history, and esprit of the United States Marine Corps. The MCA&F advances leadership and recognizes excellence by hosting award ceremonies, facilitating Commanders' Forums, delivering Commanders' Unit Libraries, publishing and distributing the Marine Corps Gazette and Leatherneck, and by providing quality uniforms and accessories at the best value. The MCA&F understands and respects the achievements and sacrifices made by Marines and their families while serving this great nation. For more information, visit http://www.mca-marines.org