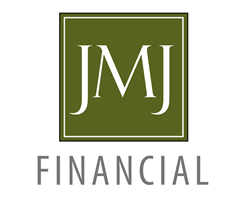 Las Vegas, NV (PRWEB) April 13, 2015
Justin Keener, founder and portfolio manager of JMJ Financial today reconfirmed the company's commitment to supporting US small business by committing $20 million in unsecured working capital investments this year. Speaking at the Growth Capital Expo, a conference bringing together investors and company executives, Keener detailed the firm's plans to provide needed capital quickly, without credit checks, collateral or personal guarantees that developing companies can struggle to provide.
"Growing a business is tough," said Keener, "and executives are always seeking innovative financial solutions to enable their companies to reach the next milestone. JMJ Financial's QuickLoans provide them with easily accessible growth capital, without the burdensome and costly fees and paperwork involved in most financings. With hundreds of new and follow-on transactions, we've been recognized as the leader in this space, and I'm proud to announce our commitment of $20,000,000 during 2015 to this vital sector of the US economy."
JMJ Financial's innovative QuickLoanTM has revolutionized access to unsecured working capital for small, publically-held companies. With a streamlined funding process and simple documents, JMJ's QuickLoans provide a simple path from initial contact to funding, often within a few days. The firm invests its own capital, facilitating rapid decisions and removing reliance on outside investors or third parties. Most QuickLoans range from $50,000 to $250,000, with the opportunity for continued investments over the long term.
About JMJ Financial
JMJ Financial is a privately held investment firm that specializes in providing growth and development capital to emerging small cap companies. JMJ invests its own capital into transactions designed to build long term working relationships with a focused group of innovators. The company has offices in San Diego, CA and Miami, FL. Visit http://www.JMJfn.com.