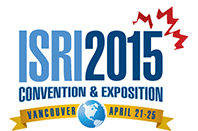 Rice Lake, Wis. (PRWEB) April 13, 2015
From truck and rail scales to onboard vehicle scales, belt scales and in-floor platform scales, Rice Lake Weighing Systems is the premiere manufacturer and distributor of weight-related equipment for the scrap industry. Visitors to booth #1313 at ISRI 2015 can speak to industry-leading experts about Rice Lake products and scrap industry solutions.
ISRI (Institute of Scrap Recycling Industries, Inc.) is a trade association that represents more than 1,600 scrap recycling and related companies, from small, family owned businesses to large, multi-national corporations. The ISRI 2015 convention and exposition will be held in Vancouver, B.C., April 21-25.
Rice Lake Weighing Systems is a family-owned, ISO 9001 certified corporation based in the United States. Headquarters, metrology laboratory and main manufacturing plant are located in Rice Lake, Wis. with support facilities throughout the world including North America, South America, India and the Netherlands.