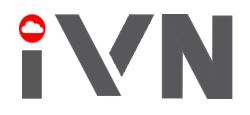 We're entering a stage of fiber deployments where creativity and flexibility are going to be critical in servicing every customer's interest in fiber services
Richardson, Texas (PRWEB) April 13, 2015
iPhotonix, an industry innovation leader for the Network Functions Virtualization (NFV) and fiber-to-the-premise (FTTP) technologies, is pleased to announce that Raj Devasigamani of iPhotonix will participate in Vender-Audience Q&A panel at the 2015 Broadband Communities Summit on April 16, 2015.
Raj Devasigamani, Director of Products and Planning, will support an enlightening and timely exchange between the panel and the audience. The conference participants are encouraged to bring questions about various broadband technologies, as well as operating and installation best practices, accommodations for fiber in MDUs, technical trends, servicing, and more. "We're entering a stage of fiber deployments where creativity and flexibility are going to be critical in servicing every customer's interest in fiber services," said Raj Devasigamani. "I am looking forward to the discussion."
With the iPhotonix debut of its multi-dwelling unit product line supporting the iVolve ONT Platform at last year's 2014 Broadband Communities Summit, Operator's success stories continue to pile up where the platform has delivered fiber services in places never thought possible before. "The Broadband Communities Summit is a great platform for the exchange of ideas and practical acumen supporting the utilization of our products," said Jeff Mulqueen, Deputy CEO and VP Sales & Business Development. "Spreading the word of our innovation furthers the delivering of 1Gbps services for every customer regardless of where they are on the operator's network."
The iPhotonix' MDU products enable all iVolve GPON ONTs to be supported by various kits where mounting, fiber management, and power supply are all considered in the design. This provides the most flexible and efficient provisioning for PON-based triple-play services to multi-dwelling units such as apartment buildings and condo complexes.
The Broadband Communities Summit, which takes place in Austin, Texas, is one of the leading conferences for community broadband technologies. The conference attracts Independent telecommunications companies and cable providers, municipal and state officials, community leaders and economic development professionals, as well as many of the country's major property owners and real estate developers.
During the show, iPhotonix will present the iPhotonix Virtual Network (iVN) NFV platform which provides a scalable, secure and agile delivery of enterprise and cloud-based applications. Its tools not only enable communication service providers to more quickly create network services to expand their revenue streams, but also to reduce time and costs of developing and managing those services. The iVN platform offers functions such as performance monitoring, firewalls and end-device management that run on lower cost commodity hardware than the typical expensive and complex proprietary equipment. For communication service providers, managed services are crucial today when trends such as mobility, big data, social networks, and cloud computing are increasing demand from customers.
About iPhotonix
iPhotonix is a Richardson, Texas based company and is the leading emerging technology provider for the optical access transformation occurring throughout the globe in the residential, business, enterprise and mobile backhaul markets. iPhotonix develops and markets via its iVolve brand, the world's first Multi-System Operable Optical Access Platform. This platform utilizes its own complete and comprehensive array of GPON and Active Ethernet access devices (ONTs, MDUs, RGs, etc.) and delivers the richest feature set of integrated voice, video, high-speed data and gateway solutions. iPhotonix augments its optical access offering with its powerful and agile iPhotonix Virtual Network (iVN)platform that enables communication service providers to create network managed services for a fraction of the cost and time it takes to deploy traditional managed services. iPhotonix has a rich history of innovation, R&D experience and delivering reliable solutions for communication services providers.
For more information visit: http://www.iphotonix.com
For additional inquiries, please contact:
iPhotonix
Phone: 214-575-9300
Email: sales(at)iphotonix(dot)com