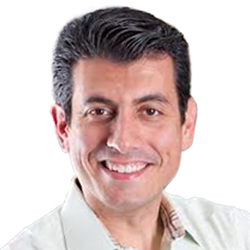 I owe this to the support and sacrifices of my wife and children as well as the hard work of the incredible Proove team.
Irvine, CA & Fulton, MD (PRWEB) April 10, 2015
EY announced that CEO and Founder, Brian Meshkin of Proove Biosciences is a Semifinalist for the EY Entrepreneur Of The Year® 2015 Award in Orange County. The awards program recognizes entrepreneurs who demonstrate excellence and extraordinary success in such areas as innovation, financial performance and personal commitment to their businesses and communities. Nominated in both the Orange County, California and Baltimore, Maryland regions, Brian was selected as a semifinalist by a panel of independent judges in California as the Company's headquarters is located in Irvine, California. Award winners in Orange County, California will be announced at a special gala event on June 11, 2015 at The St. Regis Resort, Dana Point.
"To be recognized as a semifinalist for the EY Entrepreneur of the Year is such an honor, I owe this to the support and sacrifices of my wife and children as well as the hard work of the incredible Proove team. Having started the company in the heart of the Great Recession, it's truly amazing to look back and realize we have been very blessed to experience dramatic growth and success", stated Proove Biosciences founder and CEO, Brian Meshkin. "We promise to respect the dignity and recognize the merit of individuality. Many define individual health from the perspective of the average treatment, doctor or patient, assuming that the statistical average predicts the individual outcome. There is no average treatment, doctor, patient or person for that matter. That's why despite innovations, people are less healthy and costs continue to rise. We believe in the power of one – once company, one doctor, one patient – to make a difference. This is the Proove Promise We are on a mission to change the future of medicine."
Proove Biosciences is the leader in personalized pain medicine. With a commitment to improving the healthcare system, Proove is helping contain costs from the most costly healthcare condition – pain – by offering objective evidence or proof to improve decisions. Proove is also addressing some of society's largest problems, such as prescription opioid misuse. With prescription medication abuse now becoming the largest cause of teenage death in the U.S. and with 3 times as many people addicted to and dying from prescription narcotics than all of the illegal narcotics combined, Proove offers the world's only genetic test to identify patients at risk – a test that in head-to-head studies has been found to more accurate than leading conventional tools.
Compared to many molecular diagnostic companies, Proove is set apart with multiple commercially available proprietary genetic tests, a robust pipeline in excess of 30 tests, revenue and profitability (EBITDA), and no shareholder deficit as the founder has not raised any outside capital through the end of 2014 to achieve these heights.
In reflecting back on the Company's performance over the past three years, Brian and the team at Proove have experienced tremendous growth:
· From 2012 through 2014, Proove has grown from physicians ordering 30,000 tests on 2,500 panels in 2012 to over 1,300,000 tests on over 50,000 gene panels in 2014 – a staggering growth rate of over 4,200%.
· From 2012 through 2014, Proove has grown from 6 employees to over 180 employees – an extremely fast growth rate of 2,900%.
· From 2012 to 2014, Proove has created the world's largest practice-based evidence research database in personalized pain medicine – in excess of 75,000 subjects – a growth rate of almost 75,000%
Now in its 29th year, the program has expanded to recognize business leaders in more than 145 cities in more than 60 countries throughout the world.
Regional award winners move forward to compete for the EY Entrepreneur Of The Year National program. Award winners in several national categories, as well as the EY Entrepreneur Of The Year National Overall Award winner, will be announced at the annual awards gala in Palm Springs, California, on November 14, 2015. The awards are the culminating event of the EY Strategic Growth Forum®, the nation's most prestigious gathering of high-growth, market-leading companies.
Sponsors
Founded and produced by EY, the Entrepreneur Of The Year Awards are nationally sponsored by the Ewing Marion Kauffman Foundation and SAP America.
In Orange County, sponsors include: Marsh & McLennan Agency LLC Co., Union Bank, Hollencrest Capital Management, Stradling Law, Smart Business magazine, Merrill Datasite, Scherzer International and HKA, Inc. Marketing Communications.
About Proove Biosciences
Our Mission is to Change the Future of Medicine. Proove is the proof to improve healthcare decisions. We seek to realize a future when clinicians look back and wonder how they could've ever prescribed medications without knowing how a patient would respond. With offices in Southern California and the Baltimore-Washington metropolitan area, the Company is the research leader investigating and publishing data on the genetics of personalized medicine with clinical research sites across the United States. Physicians use Proove Biosciences testing to improve outcomes – both safety and efficacy of medical treatment. From a simple cheek swab collected in the office, Proove performs proprietary genetic tests in its CLIA-certified laboratory to identify patients at risk for misuse of prescription pain medications and evaluate their metabolism of medications. For more information, please visit http://www.proove.com or call toll free 855-PROOVE-BIO (855-776-6832).
About EY Entrepreneur Of The Year®
EY Entrepreneur Of The Year is the world's most prestigious business award for entrepreneurs. The unique award makes a difference through the way it encourages entrepreneurial activity among those with potential and recognizes the contribution of people who inspire others with their vision, leadership and achievement. As the first and only truly global award of its kind, Entrepreneur Of The Year celebrates those who are building and leading successful, growing and dynamic businesses, recognizing them through regional, national and global awards programs in more than 145 cities in more than 60 countries.
About EY's Strategic Growth Markets practice
EY's Strategic Growth Markets (SGM) practice guides leading high-growth companies. Our multidisciplinary teams of elite professionals provide perspective and advice to help our clients accelerate market leadership. SGM delivers assurance, tax, transactions and advisory services to thousands of companies spanning all industries. EY is the undisputed leader in taking companies public, advising key government agencies on the issues impacting high-growth companies and convening the experts who shape the business climate. For more information, please visit us at ey.com/us/strategicgrowthmarkets, or follow news on Twitter @EY_Growth.
About EY
EY is a global leader in assurance, tax, transaction and advisory services. The insights and quality services we deliver help build trust and confidence in the capital markets and in economies the world over. We develop outstanding leaders who team to deliver on our promises to all of our stakeholders. In so doing, we play a critical role in building a better working world for our people, for our clients and for our communities.
EY refers to the global organization, and may refer to one or more, of the member firms of Ernst & Young Global Limited, each of which is a separate legal entity. Ernst & Young Global Limited, a UK company limited by guarantee, does not provide services to clients. For more information about our organization, please visit ey.com.