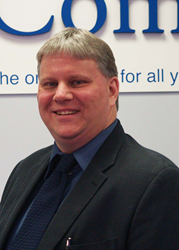 Since we have been working with government agencies for 30 years, we are confident that we offer the most efficient procurement process and the best value.
CHICAGO (PRWEB) April 21, 2015
Ace Computers, a leading technology resource for public procurement contracts, was just awarded a substantial NASA SEWP V contract. This is a multi-award government purchasing vehicle for information technology products and product-based services with a maximum order amount of $20 billion. Ace Computers holds a Group A Contract.
Items within the scope of SEWP V that Ace Computers is prepared to provide include desktops, workstations, servers, high performance clusters, complex data center solutions, IT peripherals, software, and associated services such as installation, training, and maintenance.
Ace Computers CEO John Samborski said, "We have been preparing for SEWP orders for several months. This will coincide nicely with the NETCENTS 2 contract that our affiliate, Ace Technology Partners, has in place. Since we have been working with government agencies for 30 years, we are confident that we offer the most efficient procurement process and the best value."
SEWP V selection criteria included; industry experience, a record of successfully working with the federal government; strong, leading-edge technological solutions; competitive pricing; and a comprehensive contract/quality management plan.
SEWP V (Solutions for Enterprise-Wide Procurement) streamlines the technology procurement process for federal agencies. It is the 5th iteration of the contract which has a 10-year effective ordering period; beginning with a five-year base period that starts on May 1. All federal agencies and their contractors can place orders through SEWP V, which is managed by NASA's Goddard Space Flight Center in Greenbelt, Md.
"SEWP V is the latest in a series of state, regional, and federal procurement contracts that we have won," Samborski said. "We are pleased to have the endorsement of our products and services that these contracts imply." For more information contact Ace Computers Vice President Marc Fertik: mfertik(at)acecomputers(dot)com.
Leading custom computer builder and HPC specialist, Ace Computers currently holds the following contracts: SEWP V, NITCP, DOS (Department of State), GSA, WSIPC, PEPPM, State of Wis., and State of Ga. The company is a Woman-Owned Small Business custom technology systems manufacturer and reseller for the public sector as well as the commercial sector. Channel partners include Intel, Supermicro, NVIDIA, Mellanox and Samsung among others. It has been an industry leader since 1983. In addition to some of the finest academic institutions in the U.S., long-term clients include the U.S. Department of Energy and the U.S. Department of Defense. In addition to our Greater Chicago headquarters, Ace Computers has locations in New Jersey, Virginia, and Pennsylvania. To contact Ace Computers, call 1-877-223-2667 or 1-847-952-6900 or visit http://www.acecomputers.com/TopProducts.asp
###
For media inquiries, contact Jeanna Van Rensselar at Smart PR Communications;
630-363-8081; jeanna(at)smartprcommunications(dot)com.