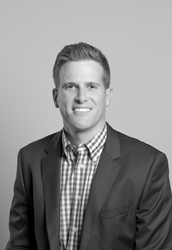 "We feel honored as a company to be nominated for this great award and attribute our success to our unique company culture." -David Royce, CEO
Provo, UT (PRWEB) April 14, 2015
Alterra Pest Control announced today that CEO David Royce is a finalist for the EY Entrepreneur Of The Year® 2015 Award in the Utah Region. The awards program recognizes entrepreneurs who demonstrate excellence and extraordinary success in such areas as innovation, financial performance and personal commitment to their businesses and communities. David Royce was selected as a finalist by a panel of independent judges. Award winners will be announced at a special gala event on June 2, 2015 at The Grand America Hotel in Salt Lake City.
"We feel honored as a company to be nominated for this great award and attribute our success to our unique company culture. We have continued to grow at a rapid pace due to our focus on wowing customers through every Alterra interaction. We truly are a customer service company that just happens to do pest control, and that has made all the difference." -David Royce, CEO
Alterra is North America's number one fastest growing pest control company (PCT Magazine). Founded in 2012 and having expanded into more than 1,100 cities with more than 200,000 customers, Alterra has mastered its mission of responsibly protecting families and the environment. Alterra practices environmental responsibility by providing products that are of the highest standard, and is a proud member of the Environmental Protection Agency's Pesticide Environmental Stewardship Program. Alterra has also partnered with the United Nation's nonprofit Nothing But Nets, and dedicates a portion of company profits annually to send insecticide-treated bed nets to help save the lives of millions from Malaria in underdeveloped countries.
About EY Entrepreneur Of The Year®
EY Entrepreneur Of The Year is the world's most prestigious business award for entrepreneurs. The unique award makes a difference through the way it encourages entrepreneurial activity among those with potential and recognizes the contribution of people who inspire others with their vision, leadership and achievement. As the first and only truly global award of its kind, EY Entrepreneur Of The Year celebrates those who are building and leading successful, growing and dynamic businesses, recognizing them through regional, national and global awards programs in more than 145 cities in more than 60 countries.