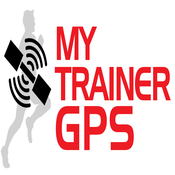 MD, USA (PRWEB) April 13, 2015
My Trainer GPS is a free Smartphone app, which connects exercisers/ consumers in just a few taps to a nearby and available health and fitness professional that matches their specific needs and will help them achieve their fitness related goals.
"People want to look and feel good. This is timeless and will never change in the foreseeable future. We are pleased to offer an opportunity for individuals to improve their own health and well-being through the counsel and guidance of the best fitness and wellness professionals available," said Kurt Hailstock, founder and CEO of My Trainer GPS.
Kurt Hailstock has been in the industry for over 15 years and has seen the need for fitness and wellness professionals and the tremendous growth as an industry. Seeing the frustrations from individuals trying to find help getting into shape, eating right, and/ or receiving life coaching and also seeing the frustration of trainers and wellness professionals in finding new clients, he created My Trainer GPS.
For exerciser: My Trainer GPS is your exclusive personal fitness and wellness concierge.
For fitness and wellness professionals: My Trainer GPS provides an innovative platform that efficiently and effectively grows their business by connecting them with new customers.
My Trainer GPS is changing the way people find their personal fitness professional, and improving the way fitness and wellness professionals do business.
Here are some Features of My Trainer GPS App:

Simple registration
Beginner to advanced level trainers and wellness professionals
Categories of professionals include: Personal Trainers, Nutritionist, Yoga instructors, Life Coaches, Physical therapist, &Exercise Physiologist.
locate trainers/ health professionals in the area
Types of locations for services rendered include: Gym, Home, Office, Private Studio, Outdoors and Hotel
Selection of trainers/wellness professionals based on Gender, Physical goals, Preferred Trainer Level and Location
Contact trainers via email, phone, or text
About SIMpalm:
SIMpalm is a Mobile Application Development Company founded in 2009 to bring more mobility in the world. SIMpalm design, develop and deploy mobile apps and responsive web for its clients. SIMpalm provides end to end services for mobile app/web including design, development, testing and deployment. It has highly skilled iOS, Android, HTML5 app developers to build mobile apps for various industries vertical. It also builds cloud based backend for mobile apps on Parse, Amazon AWS, LAMP and Windows Azure. Not only native apps, it builds app and web using cross platform technologies like HTML5, Sencha Touch, Jquery, Titanium, Xamarin, Angular JS, Backbone JS and Appprecessor. SIMpalm develop solutions for Startups, SMEs, Enterprises and Government organization, many of them are located in Washington DC and NYC area. Hire our Android app developers NYC, also some of its major clients include Flextronics USA, Forte Payment Systems, Bed Bath and Beyond, Blue Cross Blue Shield and Cantada.