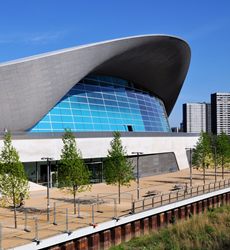 Content and Code have a tried and tested methodology that starts with the customer's vision and moves through solution concept to design and build. Their solution has quite simply, changed the way we work
London, UK (PRWEB UK) 13 April 2015
In an industry governed by rising costs, slim margins, and the threat of litigation, keeping complex, multi-party projects on-time and on-budget requires world class IT solutions. Content and Code have a rich legacy of delivering award winning solutions, and are one of the best placed Microsoft partners in the UK when it comes to delivering world class IT solutions in the Construction and Engineering industry. They are currently working with the 11 biggest Construction and Engineering organisations in the world, and they have a clear understanding of the pains and drivers this unique industry possesses. From email migrations to complex SharePoint systems, Content and Code have delivered them. They understand that a successful IT system needs to provide an accurate and accessible record of communication between clients, employees, subcontractors, and the entire supply chain.
For project-driven organisations, a tool such as SharePoint enables teams to streamline business processes and mitigate risk, which is crucial to ensuring profitability and driving stakeholder return.
Who are Content and Code: Several time Microsoft Partner of the Year, Content and Code don't just implement technology, they help transform businesses. Their solutions – built on Microsoft SharePoint, Microsoft Office 365 and other key Microsoft platforms – enable organisations to increase revenues, reduce costs, mitigate risk, work more efficiently and create a competitive advantage.
To find out more about Content and Code's award winning work visit: http://www.contentandcode.com