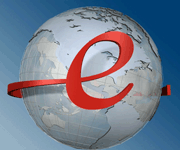 One of the newest products we will be exhibiting is the new Loctite® GC 10, a temperature stable solder paste that requires no refrigeration."
Germantown, WI (PRWEB) April 10, 2015
Ellsworth Adhesives, a global distributor of adhesives, specialty chemicals and dispensing equipment, is pleased to announce that they will be exhibiting at multiple shows hosted by the Surface Mount Technology Association, or SMTA. The first show they plan to exhibit at is on May 12th in Milwaukee, Wisconsin, followed by Minneapolis a month later on June 26th.
Ellsworth Adhesives is displaying the latest technology of adhesives and dispensing equipment for electronics manufacturing. Jay Richardson, Director of Sales, commented, "We are very excited to be exhibiting at these two SMTA shows. Since our headquarters is in Germantown, Wisconsin, these shows are right in our backyard. We get to meet with people who are not just clients, but neighbors as well. Ellsworth Adhesives is ready to provide the total solution when it comes to adhesives, dispensing and other specialty chemicals. Our Engineering Sales Representatives are available at the show to answer any questions on new projects, products and applications. One of the newest products we are educating customers about is the new Loctite® GC 10, a solder paste that requires no refrigeration."
The Surface Mount Technology Association is an international network of professionals who build skills, share practical experience and develop solutions in electronic assembly technologies, including microsystems, emerging technologies, and related business operations. One way they achieve these objectives is with their local chapter expos and tech forums. Attendees to these events have an opportunity to get valuable technical information and meet leading industry suppliers.
Ellsworth Adhesives Specialty Chemical Distribution understands and appreciates the role they play as an electronics adhesive supplier. The Glue Doctor®, a registered trademark of Ellsworth Adhesives, represents the technical expertise and unique capabilities of more than 50 Engineering Sales Representatives in North America, and more than 150 Engineering Sales Representatives globally, who specialize in working with customers on engineered assembly processes and implementing adhesive solutions in the manufacturing environment. They continually explore better ways to service their customer's procurement needs.
Through their wide variety of Value-Added services, Ellsworth Adhesives aims to fulfill specialty chemical needs, from initial technical advice through customized product fulfillment. They strive to help their customers achieve maximum productivity with lower total cost in their manufacturing processes by offering valued services and solutions, and delivering quality products from world-class suppliers. Ellsworth Adhesives is an ISO 9001:2008 and AS9120A registered company, and has been audited in accordance with the requirements of AS9104/1:2012.
For more information on Ellsworth Adhesives, visit http://www.ellsworth.com or call 1.800.888.0698.
About Ellsworth Adhesives
Ellsworth Adhesives is a distributor of adhesive products and equipment and a value added supplier of adhesives, sealants, coatings, encapsulants, tapes, releases and lubricants from leading international manufacturers including 3M, Bostik, Dow Corning, Dymax, Emerson & Cuming, Fisnar, Loctite, Lord, Permabond, Techcon and many others and offers the most comprehensive level of technical expertise available. Ellsworth Adhesives operates sales offices and warehouses in the United States, Canada, Mexico, United Kingdom, France, Spain, Germany, Sweden, Finland, Denmark, Brazil, Australia, China, Malaysia, India, Vietnam, and Thailand. Ellsworth Adhesives can be contacted directly at 1-800-888-0698 or by visiting http://www.ellsworth.com.