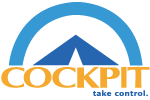 This next generation of our Cockpit software brings us one step closer to a complete Product Lifecycle Management solution.
Bedford, Massachusetts (PRWEB) April 14, 2015
Cognition Corporation (http://www.cognition.us) has announced the release of its latest in product development software, Cockpit 7.4. For more than twenty years Cognition has been providing small-to-mid-sized medical device companies with a collaborative product development solution. The latest Cockpit release brings many great improvements to the product which includes the new REST API capabilities and performance improvements.
"This next generation of our Cockpit software brings us one step closer to a complete Product Lifecycle Management solution," said David Cronin, CEO of Cognition Corporation. "The new REST API and Cockpit Data Synchronization capabilities allow Cockpit to integrate seamlessly with other products necessary for the product development process."
Key features in Cockpit 7.4 include:
Performance Enhancements

Cockpit now provides separate data storage for each project within the tool. This reduces database contention on longer operations because the operation can only conflict with users in the same project.
General document performance improvements with regard to load time and feedback on loading.
General client side browser level improvements to enhance the user experience.
Interfacing with Cockpit

The new Cockpit REST API follows the general principles of the REST software architecture style to transfer data between Cockpit and external applications.
Cockpit Data Synchronization (CDS) Utility includes an executive engine and one or more custom plug-in(s) to interface with the third party application.
New Document Review Features

Modification Tips now have individual modes giving greater flexibility in what is shown and where that information is shown.
Document differences have been expanded to allow for inline or side-by-side differencing. Allowing for more flexibility when reviewing changes made.
Cockpit 7.4 is available now for current and new customers. Current customers please contact the Cognition Support Team (support[at]cognition[dot]us) for upgrade instructions. New and potential customers can contact the Cognition Sales Team (sales[at]cognition[dot]us) for more information or to schedule a demo.
Cognition Corporation, based in Bedford, Massachusetts, has been offering solutions for product and process development for more than ten years. Cognition offers two core products: Cognition Cockpit™ and Enterprise Cost Management™ (ECM). Thousands of users worldwide use Cockpit and ECM to manage their product development and to meet performance, cost, risk, and schedule targets. For more information, visit http://www.cognition.us or call +1 (781) 271-9300.
###