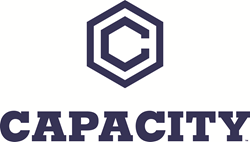 We wanted a site that would be functional and visually appealing to our customers, dealers and anyone looking at the Capacity brand
Longview, Texas (PRWEB) April 10, 2015
Capacity Trucks, a leading terminal truck manufacturer, recently launched its re-designed website in conjunction with the introduction of its all-new terminal truck, Sabre.
The new site encompasses a responsive design and improved functionality created with delivering the ultimate user experience in mind. The site showcases the new Sabre and includes extensive product information to help customers understand Capacity Trucks' complete line of terminal tractors serving the warehouse distribution, intermodal, and port industries.
With an increased focus on the customer, this robust site also features C3 – Rapid Response, a customer-centric service center based on Capacity's C3: Capacity Customer Commitment – its personal pledge to provide expert responsive and timely information, and parts and technical support when and where its customers need it so there's minimal downtime for the customer. Urgent or immediate needs can be addressed through completion of the Rapid Response Form which is submitted directly to Capacity's customer support team. Visitors to the site can also easily find the nearest authorized dealer through the dealer locator function.
To help dealers promote Capacity products, the new site offers a dealer portal equipped with access to Capacity resources including product images and literature, dealer marketing materials and wiring schematics.
"We're excited to have this new digital presence with a site that really shows not only the effort and engineering that goes into all of our products, but also showcases the dedication and commitment of Capacity's people and dealers to the customer relationship," said David Chickowski, VP of Sales & Marketing at Capacity Trucks. "We wanted a site that would be functional and visually appealing to our customers, dealers and anyone looking at the Capacity brand."
For more information about Capacity, visit http://www.capacitytrucks.com.
About Capacity Trucks
Headquartered in Longview, Texas, Capacity Trucks is a leading terminal tractor manufacturer with focus in Ports, Intermodal, and Warehouse & Distribution Centers throughout the U.S. and globally. Capacity Trucks' parent company, Allied Specialty Vehicles (ASV), is the largest manufacturer in North America of emergency vehicles and small buses, as well as the leading manufacturer of terminal trucks, recreation vehicles and sweepers for the rental and paving industries. For more information about Capacity Trucks, visit http://www.capacitytrucks.com.