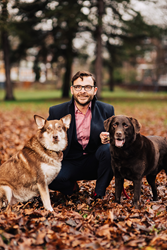 The research contradicts government figures showing veterinary inflation at 15% - nearly double the average inflation rate for all consumer sectors.
(PRWEB) April 13, 2015
Despite consumer inflation and the findings of the US government's Consumer Price Index (CPI) showing that America's love of pets has pushed up the value of pet related products year on year, it has taken research using powerful modern software to demonstrate that somewhat paradoxically, the cost of taking a pet to the vet has actually decreased over the last five years. Anglo-American pet insurance technology specialists, Aquarium Software Inc. has welcomed this news as a vindication of Aquarium's stance on the importance of software in giving accurate facts to policy providers, pet parents and the wider industry alike.
The research used the extensive database of Nationwide (Purdue Veterinary Price Index) which is based on millions of transactions and can therefore give a far more accurate picture of veterinary service pricing and contradicts government figures showing veterinary inflation at 15% - nearly double the average inflation rate for all consumer sectors.
"This research demonstrates what we at Aquarium have been saying for some time about the power of software and what it can do for the pet insurance industry," said Mark Colonnese, Aquarium's VP Sales and Marketing. "While the CPI is based on a few hundred phone surveys, this research is based on more than 5.3 million actual claims and this sort of data mining can uncover essential information and at the same time lead to some surprising revelations and trends which can help drive down costs."
Pet insurance growth in 2014 in the US was triple the pace of accident and health coverage and what is already a $600 million industry looks set to expand again as enabling technology begins to be appreciated as a driver of profitability and value rather than as a cost.
The emergence of contradictory figures and the unprecedented expansion of the industry continues to confound the experts, but savvy investors have not been slow to recognise a cash cow when they see it.
The market is conservatively estimated to be worth around $750million and this research is likely to have a positive impact on pet insurance premiums, with veterinarian fees not on the scale anyone believed they were.
"Knowledge is power and nowhere is this more true than in pet insurance," added Mark. "While the market is better established in Europe, effective data mining is enabling the US market to look beyond the horizon. Software is allowing Insurers to demonstrate to the market they have a better grasp of their own industry than the CPI and also allows insurance providers to evaluate the approximate risk across the book. This can make all the crucial difference between high claims costs and being able to deliver a profitable yet attractive premium to policyholders and a return for investors. Software and technology are essential to satisfy the needs of all parties concerned."
The right software can help by delivering greater operational efficiency via process automation and strategies such as electronic claims notification direct from the veterinary hospital to the insurer. All things the customer does not see, but serve to deliver them less of a 'sale' and much more a 'service' they can depend on.
"Aquarium's aim for 2015 is to help create a pet insurance industry that is both sustainable and profitable for the insurer, but which also provides a more valued and at the same time affordable service for the pet parent," added Colonnese. "By bringing pet insurance technology platforms in line with other markets we are providing the opportunity for more pets to be insured and their long term health to be well protected."
Aquarium Software is currently being implemented by a number of key insurers, and affinity partners in the UK, Europe, USA and Canada. For further information contact Aquarium Software on +44 (0)161 927 5620 or visit http://www.aquarium-software.com