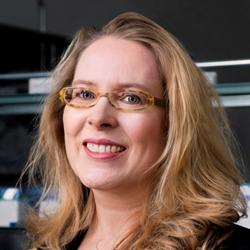 Yorba Linda, CA (PRWEB) April 10, 2015
Photometry is a widely used analytical method in molecular biology labs. In many applications like cloning, sequencing, or PCR, you are working with nucleic acid preparations of various sources. Here, knowing the quality and quantity of your starting material is crucial to the reliability and reproducibility of experimental results. But how do you ensure applying photometric methods correctly?
Eppendorf is sponsoring a new educational webinar, "Photometry made easy! – Obtaining reliable results with nucleic acid measurements," with Natascha Weiss, which will detail the basics of photometric nucleic acid determination and which critical factors affect the measurement. She will discuss the correct interpretation of the results and provide tips and tricks for troubleshooting.
Natascha Weiss is a Field Application Specialist responsible for the photometry product portfolio within Customer Support at Eppendorf AG Headquarter in Hamburg (Germany). She joined the company in 1999 and worked on electroporators, dispensers, PCR equipment, consumables as well as several cross-thematic projects. Natascha studied Biology at the University of Wuerzburg (Germany). For her diploma thesis she employed a variety of molecular biology methods investigating genes coding for virulence factors in the genome of pathogenic bacteria.
The free webinar, hosted by LabRoots, will be presented on April 16, 2015, at 7:30 am Pacific/10 am Eastern Time.
For full details and free registration, click here.
About Eppendorf:
Eppendorf is a leading life science company that develops and sells instruments, consumables, and services for liquid-, sample-, and cell handling in laboratories worldwide. Its products are used in academic and commercial research labs, in companies from the pharmaceutical and biotechnological to the chemical and food industries sectors. The company's product lines are also aimed at clinical and environmental analysis labs, forensics, and at industrial labs performing process analysis, production, and quality assurance.
About LabRoots:
LabRoots is the leading scientific social networking website and producer of online educational events and webinars, and a powerful advocate in amplifying global networks and communities, and contributing to the advancement of science through content sharing capabilities and encouraging group interactions.
Founded in 2008, LabRoots emphasizes digital innovation in scientific collaboration and learning. LabRoots has become a primary source for current scientific news, webinars, virtual conferences and more. Join for free and become part of the largest scientific learning community in the world.