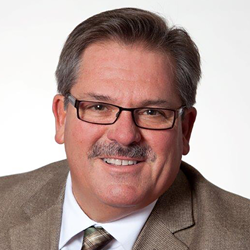 When else do accountants get to be called local celebrities?
Peterborough, Lindsay, ON (PRWEB) April 10, 2015
Being broadcast live from Peterborough this Sunday, April 12, 2015, from 10 a.m. to 4 p.m., be sure to tune in and donate to the 32nd annual Easter Seals Telethon on CHEX TV and TV Cogeco.
There's a good chance you'll catch partner Brad Huggins, CPA, CA, CBV, and his team from Collins Barrow Kawarthas on the fundraising panel championing this worthy cause in support of the "Easter Seals kids" — children in their local community with physical disabilities. The telethon raises funds to provide them with mobility and other much-needed equipment and the opportunity to attend its summer camps.
Brad's dedication has led him to being recognized by the charity as one of the province's top individual fundraisers and has turned support for the charity into a longstanding tradition on the part of the firm and its clients. "We look forward to participating each year," says Brad. "When else," he jokes, "do accountants get to be called local celebrities?"
For more information:
Brad Huggins
Partner
Collins Barrow Kawarthas
705.742.3418, ext. 212
bhuggins(at)collinsbarrow(dot)com
https://ca.linkedin.com/pub/brad-huggins/5a/820/574
Abigail Gamble
Media Relations | Communications
Akcessia | Mayk Ideas
647.727.3584
abigailg(at)akcessia(dot)com
https://www.linkedin.com/company/collins-barrowhttps://twitter.com/CollinsBarrow