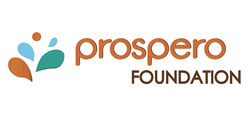 Antibes, France (PRWEB) April 14, 2015
The Prospero Foundation, founded by Ulrik DeBo of DeBondo Capital, is excited to announce that a microloan donation has been made to Rehema, in Tujijenge, Tanzania.
Rehema, is in her late thirties and has owned her own beauty salon for twelve years. She depends on this business to pay for her daily welfare, and diligently works incredibly long hours of more than 12 hours per day. With this effort and dedication she is able to make a fair monthly profit. Her plan is to use the money to buy more products for her salon and manage her daily demands, eventually earning enough money to pay for her sister's education as she increases profits. The Prospero Foundation is proud to be able to help empower this ambitious and driven female entrepreneur.
About Micro-lending with The Prospero Foundation
Through partnerships with local lending institutions, the Prospero Foundation contributes capital for the purpose of small business loans to these micro-entrepreneurs in developing nations. Through these partnerships, the Foundation helps small business people such as farmers, shopkeepers, and artisans build their businesses and in turn stimulate economic development in their communities. This loan is administered by Tujijenge Tanzania, which was founded in 2006. It has operations in Dar es Salaam, the coastal region, and the Lake Victoria region. The organisation aims to reach out to micro entrepreneurs and provide them with financial and social intermediation services because capital is one of the major barriers to development and success for micro-enterprise initiatives in Tanzania.
About The Prospero Foundation
The Prospero Foundation is a private, international charitable foundation founded by Ulrik DeBo. Mr DeBo, a lifelong entrepreneur, whose upbringing and eventual success in the finance industry, through his company DeBondo Capital Ltd, gave him the relevant experience and insight required.
 
The foundation is run by a global network of entrepreneurs, who raise funds privately amongst their business contacts, and choose to invest them using a 'pay-it-forward' philosophy to focus on charitable projects that promise to perpetuate a chain reaction of positive growth opportunities for individuals and local communities for generations to come.
 
It is a foundation that empowers citizens to help themselves and those around them.
 
For additional information, please visit http://www.prosperofoundation.org
Contact Address:
Prospero EnFrance (Registration No: W061004154)
info(at)prosperofoundation(dot)org